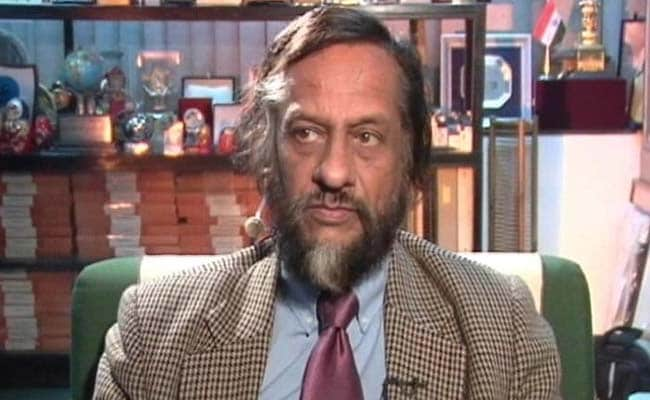 New Delhi:
TERI former Director General RK Pachauri, facing allegations of sexual harassment, was today allowed to enter 'The Energy and Resources Institute' headquarters and its Gurgaon office by a Delhi court, which noted that the victim had resigned and was not associated with the institute any longer.
The court had earlier allowed Mr Pachauri to enter his office, barring the Gurgaon branch where the victim was working and head office. This order was a modification of the previous order granting him anticipatory bail but barring his entry into all TERI offices.
"As victim herself is not entering in the premises of TERI and no more associated with the institution, therefore, no prejudice would be caused either to the investigation agency or the prosecution if the application of the accused is allowed," Additional Sessions Judge Raj Kumar Tripathi said.
The judge, while allowing the application filed by advocate Ashish Dixit today, said "Order dated March 21 is modified to the extent that accused is permitted to enter and visit all the premises of TERI including the head office as well as Gurgaon office. Application is disposed off."
The court also said there was nothing on record to suggest that Dr Pachauri had ever misused the liberty given to him or violated any bail condition.
Seeking permission for Mr Pachauri to enter the premises, senior advocate Ramesh Gupta said his client has cooperated in the investigation and not violated any term or condition imposed on him.
He said the complainant has already resigned from the institute and was no more concerned or connected with TERI.
Investigating Officer of the case did not oppose the plea of Pachauri and said the investigation in the case was almost complete and final report, on conclusion of the probe, was likely to be filed in the court very soon.
The complainant had on November 2 resigned from her post in TERI alleging she was being treated in the "worst possible manner" by the institute, a charge denied by the organization as "completely false and baseless".