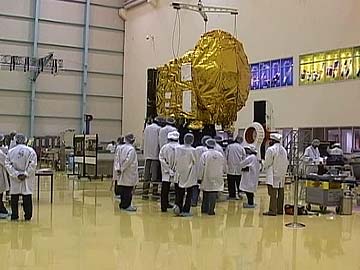 Sriharikota/New Delhi:
The formal countdown for India's maiden mission to Mars began at Sriharikota in Andhra Pradesh at 6:08 am today.
With the launch of Mangalyaan set at 2:38 pm on November 5 by the Indian Space Research Organisation or ISRO, the countdown will last for nearly 56 hours.
During the countdown, the Polar Satellite Launch Vehicle (PSLV) - a giant 45-metre rocket - will be fuelled and its health checked. The PSLV carrying Mangalyaan will blast off from Sriharikota, which is about 80 kilometres from Chennai.
The launch of Mangalyaan, which was scheduled for October 28 initially, was postponed due to bad weather in the Pacific Ocean. Two Indian ships, SCI Yamuna and Nalanda, which will monitor the health of the rocket and satellite as it sails over the ocean after being launched from India, had been delayed due to bad weather.
In case the weather does not permit launch on November 5, the launch window is open till Novemmber 19. It is of critical importance that the Mangalyaan begins its over 200 million kilometre journey on its trans-Martian orbit latest by November 30 - any further delay could prove disastrous for the mission.
This will be the first ever launch that ISRO will conduct in November at India's space port, which is usually dogged by recurring cyclones at this time of the year.
The Mangalyaan mission will cost Rs. 450 crores and will study the Martian atmosphere.