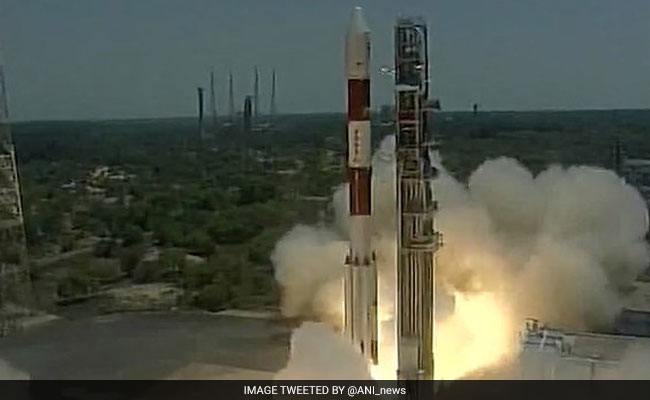 Chennai:
The 29-hour countdown for the launch of India's
eighth navigation satellite
IRNSS-1H began at 2 pm today at Sriharikota rocket port, 80 kilometres from Chennai, officials said. The 1,425-kilogram satellite -- part of the Indian Regional Navigation Satellite System (IRNSS) -- will be carried by the Polar Satellite Launch Vehicle (PSLV) rocket, XL variant.
It will blast off on Thursday at 7 pm, an official of the Indian Space Research Organisation or ISRO said.
This will be the eighth IRNSS satellite and will be a replacement for IRNSS-1A as its atomic clocks have failed. The atomic clocks are important to provide accurate positional data.
The IRNSS or NavIC (Navigation with Indian Constellation) is similar to the US-owned Global Positioning System or GPS.
The Rs 1,420-crore Indian satellite navigation system NavIC consists of nine satellites -- seven in orbit and two as substitutes. One of the substitutes is the IRNSS-1H.
Each satellite has three clocks, and a total of 27 clocks for the navigation satellite system (including the standby satellites) were supplied by the same vendor. Like its other IRNSS predecessors, IRNSS-1H also carries two types of payloads -- navigation payload and ranging payload.
The navigation payload of IRNSS-1H will transmit navigation service signals to the users. This payload will be operating in L5-band and S-band. The ranging payload of IRNSS-1H consists of a C-band transponder, which facilitates accurate determination of the range of the satellite.
The four stage PSLV-XL stands 44.4 metres tall and weighs 321 tonnes at the lift-off stage. At least 19 minutes 25 seconds after lift-off, the rocket will sling IRNSS-1H at an altitude of 507 km.
According to ISRO, NavIC is useful for fishermen to reach potential fishing area. Fishermen can also get alert messages on bad weather, high waves or when they approach international maritime boundary line. These services are provided through a software application on a smartphone.
ISRO also said NavIC is useful for merchant ships in navigation and also during search and rescue operations. In the road transport sector, NavIC helps transport operators to track their vehicles.
According to ISRO, the navigation system is helpful for the railways in tracking trains and also giving alert in case of unmanned level crossing.