Highlights
Avenue Supermarts founder donated Rs 100 crore to PM-CARES fund
"People from all walks of life are making fight stronger," PM tweeted
So far India has 10,363 coronavirus cases, including 339 deaths
New Delhi:
India will certainly overcome the coronavirus, Prime Minister Narendra Modi tweeted today, in a tweet appreciating an outsized contribution by Avenue Supermarts founder Radhakishan Damani to the PM-CARES fund. The supermarket billionaire has donated Rs 100 crore to the fund set up for the country's fight against the deadly COVID-19.
"Together, India will certainly overcome the COVID-19 menace. The manner in which people from all walks of life are making the fight stronger is commendable. The contribution to PM-CARES by Bright Star Investments is appreciable," tweeted PM Modi.

Radhakishan Damani has not only contributed to PM-CARES or Prime Minister's Citizen Assistance and Relief in Emergency Situations Fund, but also given Rs 55 crore to various state relief funds. The contributions were made through his group company Bright Star Investments.
The donation to state relief funds includes Rs 10 crore each to Maharashtra and Gujarat, Rs 5 crore each to Andhra Pradesh, Telangana, Karnataka, Rajasthan and Punjab, Rs 2.5 crore to Tamil Nadu, Chhattisgarh, Madhya Pradesh and Uttar Pradesh.
"India and the world are witnessing unprecedented times following the spread of COVID-19," Mr Damani said in a statement.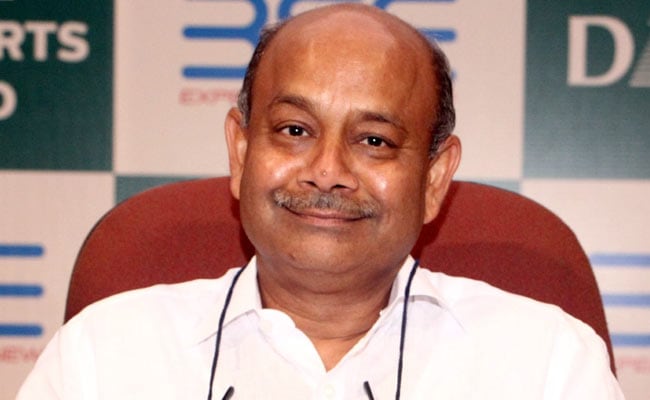 "We are fully supportive of the swift actions taken by the central, state and local government bodies of India to protect the general public. Each of us also needs to do our best to protect our communities and fellow countrymen," he said.
Mr Damani is the only Indian billionaire whose net worth surged 5 per cent to $10.2 billion, with people panic buying household essentials after the lockdown was imposed.
Avenue Supermart's subsidiary DMart is a one-stop supermarket chain with a presence in 206 locations across Maharashtra, Gujarat, Andhra Pradesh, Madhya Pradesh, Karnataka, Telangana, Chhattisgarh, Delhi NCR, Tamil Nadu, Punjab and Rajasthan.

India has 10,363 coronavirus cases, including 339 deaths. This morning, PM Modi extended the nationwide lockdown till May 3.
World
Coronavirus has spread to 196 countries. The total confirmed cases worldwide are 26,27,61,966 and 52,15,195 have died; 22,35,18,265 are active cases and 3,40,28,506 have recovered as on December 1, 2021 at 9:26 am.
India
3,40,28,506

10207
Recovered
In India, there are 3,45,96,776 confirmed cases including 4,69,247 deaths. The number of active cases is 99,023 and 3,40,28,506 have recovered as on December 1, 2021 at 8:00 am.
State & District Details
State
Cases
Active
Recovered
Deaths

6635658 678

11226

6483435 942

140997 35

Sri Potti Sriramulu Nell*

296

2072909 184

2149 47

2056318 134

14442 3

2996148 291

6445

2951492 745

38211 8

178928 38

284 8

175260 30

3384

2726917 720

8244

2682192 758

36481 9

5141814 4723

44314

5057368 5370

40132 177

1006813 34

318

992902 34

13593

Jayashankar Bhupalapally

9

675994 196

3591 10

668411 184

3992 2

1049108 228

2188 23

1038509 203

8411 2

793170 20

119

782523 27

10528

827475 40

275 13

817108 27

10092

954785 15

193 6

945637 9

8955

771709 17

163

761492 19

10054

1710399 12

89 3

1687399 8

22911 1

1440934 34

287 2

1415549 32

25098

616852 144

2625 30

608124 109

6103 5

32242 9

124 3

31715 6

403

726223 4

36

716524 7

9663

1616083 705

7731

1588866 694

19486 13

North And Middle Andaman

1

7683

6

7548 2

129

128924 31

284

126768 43

1872

55276 3

35

54961 3

280

32122 13

133

31293 20

696

10683

1

10678

4

349244 12

98 3

344006 9

5140

84805 14

81 3

83900 10

824 1

21578 38

276 26

21088 12

214

336852 171

1625

330751 172

4476

227195 102

834 10

222513 91

3848 1

Shahid Bhagat Singh Nagar (Nawanshahr)

99

603279 21

325

586352 22

16602 3

344255 28

141 9

336706 19

7408

125205 36

649

122579 40

1977 2

65465 9

65 7

64580 2

820

84480 19

294 9

82713 9

1473 1

135175 365

3751

130927 415

497 4

10394

24

10319

51