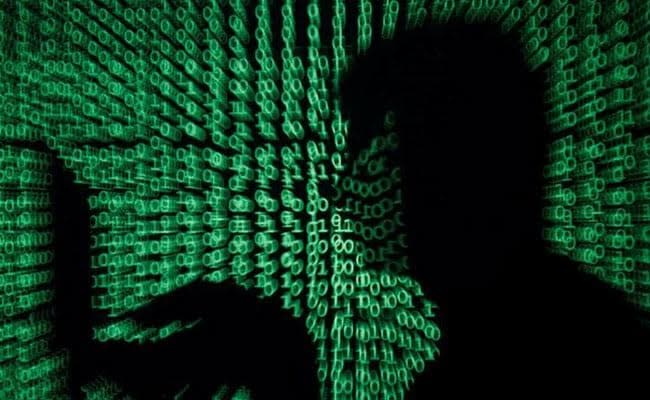 Mumbai:
Cyber racketeers are duping people by offering to sell blood plasma of recovered COVID-19 patients, advertising it as a miracle cure for coronavirus infection, a senior police official said on Saturday.
Plasma therapy is being used on experimental basis to treat serious cases of COVID-19 in India and other countries.
Taking advantage of the hype surrounding it, fraudsters are offering to sell plasma (a component of blood) of recovered patients, which is supposed to contain antibodies for the virus, as a "miracle cure" on Dark Net, said Yashasvi Yadav, Special Inspector General of Police, Maharashtra Cyber.
"Our team is investigating this. We have got screen shots of such claims," he said.
The sites were on Dark Net, the unlisted and secretive networks within Internet, he said.
Besides monitoring such illegitimate activities, cyber police are also monitoring spread of objectionable content and misinformation on social media, he said.
In a first in the country, Maharashtra cyber police are sending notices under relevant section of the Criminal Procedure Code to those circulating objectionable content online, he said.
Section 149 gives police the power to take steps to prevent a possible offence.
So far notices have been sent to 122 online users, and offensive content posted or shared by more than 60 people has been deleted, Mr Yadav said.
World
Coronavirus has spread to 196 countries. The total confirmed cases worldwide are 26,58,63,058 and 52,55,859 have died; 22,65,37,591 are active cases and 3,40,69,608 have recovered as on December 6, 2021 at 10:42 am.
India
3,40,69,608

8834
Recovered
In India, there are 3,46,41,561 confirmed cases including 4,73,537 deaths. The number of active cases is 98,416 and 3,40,69,608 have recovered as on December 6, 2021 at 8:00 am.
State & District Details
State
Cases
Active
Recovered
Deaths

6638778 707

10826 23

6486782 677

141170 7

Sri Potti Sriramulu Nell*

296

2073730 154

2122

2057156 177

14452 4

2998099 456

7161 120

2952708 330

38230 6

179174 49

412 18

175375 31

3387

2730516 724

8041

2685946 743

36529 10

5165921 4450

44110

5080211 4606

41600 161

1006967 25

330 4

993044 21

13593

Jayashankar Bhupalapally

9

676943 156

3787 8

669157 147

3999 1

1050249 189

2154

1039673 212

8422 2

793241 9

133

782580 18

10528

827707 48

349 23

817263 24

10095 1

954891 17

221 8

945715 9

8955

771819 22

185 5

761580 17

10054

1710475 24

134 18

1687430 6

22911

1441358 63

370 48

1415890 15

25098

617576 101

2490

608966 158

6120 4

32369 10

215 2

31749 8

405

726237 6

26 4

714121 2

12090

1619257 620

7639

1592074 627

19544 10

North And Middle Andaman

1

7688

4

7555 2

129

129085 29

280

126930 43

1875

55293 5

36 4

54977 1

280

32136

117

31320 9

699

10683

0

10679

4

349342 25

127 12

344074 13

5141

84858 5

90

83943 6

825

21714 31

295

21204 34

215

337807 161

1706

331620 184

4481 2

227518 35

755

222911 80

3852

Shahid Bhagat Singh Nagar (Nawanshahr)

99

603488 37

361 14

586519 23

16608

344353 8

174 1

336768 7

7411

125360 32

353

123025 40

1982 1

65488 7

58

64610 9

820

84583 9

244

82864 11

1475

136454 92

3101

132846 544

507 2

10404

10

10343

51