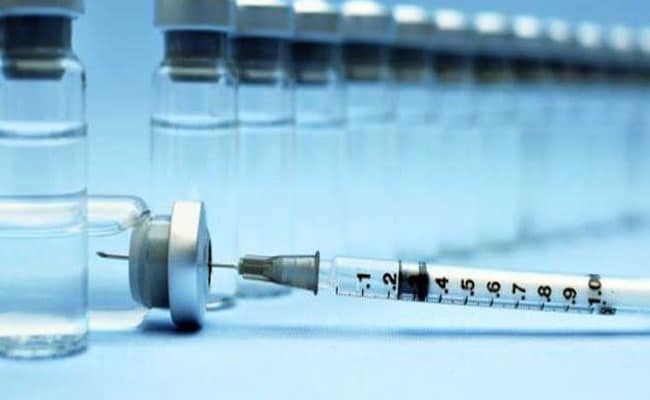 New Delhi:
BCG, a tuberculosis vaccine that millions in India are giving in childhood, may be the new hope in the fight against coronavirus, which has killed more than 80,000 across the world. A new report indicates that the mortality rate is much less in persons who have been vaccinated with BCG.
Scientists are testing the BCG Vaccine or Bacille Calmette-Guerin to see if it boosts the immune system to reduce respiratory symptoms in people who get new coronavirus infections.
The vaccine was introduced in the 1920s to fight tuberculosis. India, with the world's highest number of tuberculosis cases, introduced BCG mass immunisation in 1948.
"There is a lot of evidence to suggest that BCG, used to vaccinate against tuberculosis, reduces mortality not just in newborns but a lot of people who have been vaccinated," said Ashish Kamat, professor of Urologic Oncology (Surgery) and cancer research at MD Anderson Cancer Center in Houston, who was part of the study on whether countries were BCG is administered have a different trajectory of coronavirus infections.
Dr Kamat told NDTV that a 10-fold difference had been seen between countries that had BCG protocol compared to those that didn't.
The study noted that while the incidence of COVID-19 in nations with a BCG protocol was 38.4 per million, that of nations without was 358.4 per million. The death rate in nations with a BCG vaccination programme was found to be 4.28 per million, while in countries without the programme, it was 40 per million.
The US and other countries without universal policies of BCG vaccination, like Italy and the Netherlands, have been more severely affected compared to countries with universal and long-standing BCG policies.
"The positive message is the benefit conferred upon the Indian population by BCG vaccination, but we cannot be complacent," Dr Kamat told NDTV.
Clinical trials of BCG are focused on two groups at high-risk for COVID-19 -- health care workers at the forefront and the elderly, who are more vulnerable to the deadlier form of infection.
The BCG vaccine contains a live but weakened strain of tuberculosis bacteria that induces antibodies to attack TB bacteria and helps the body develop a defence against the disease.
Unlike other vaccines, the BCG vaccine may also boost the innate immune system, first-line defenses that keep more than one pathogens from causing an infection.
But doctors in India say it is too early to pin hopes on the vaccine, that "large-scale epidemiological studies" are needed before any conclusion.
World
Coronavirus has spread to 188 countries. The total confirmed cases worldwide are 67,32,297 and 3,94,780 have died; 35,91,419 are active cases and 27,46,098 have recovered as on June 6, 2020 at 9:10 am.
India
In India, there are 2,36,657 confirmed cases including 6,642 deaths. The number of active cases is 1,15,942 and 1,14,073 have recovered as on June 6, 2020 at 8:00 am.
State & District Details
State
Cases
Active
Recovered
Deaths

80229 2436

42224 822

35156 1475

2849 139

Sri Potti Sriramulu Nell*

296

4303 80

1654 41

2576 37

73 2

4835 515

3090 437

1688 78

57

196 30

131 22

65 8

0

28694 1438

12700 566

15762 860

232 12

1699 111

973 89

712 22

14

879 123

633 92

244 31

2

Jayashankar Bhupalapally

9

3290 143

1550 95

1627 40

113 8

2608 130

996

1604 188

8 1

8996 234

2734

5878 241

384 7

19094 510

4901 139

13003 336

1190 35

10084 222

2507

7359 255

218 5

3597 316

1439 316

2134

24

9733 496

3828 275

5648 209

257 12

26334 1330

15311 855

10315 417

708 58

2153 165

1651 109

498 56

4

3 1

3 1

0

0

4596 103

2342 88

2225 15

29

7303 427

4025 272

2912 144

366 11

North And Middle Andaman

1

33

0

33

0

99 17

63 6

36 11

0

45 3

44 3

1

0

94 14

94 14

0

0

14 2

13 2

1

0

881 88

464 31

410 56

7 1

692 48

519 48

173

0

97 7

48 7

48

1

3324 182

2202 143

1086 38

36 1

393 10

199

189 10

5

Shahid Bhagat Singh Nagar (Nawanshahr)

99

2461 46

344 19

2069 26

48 1

1215 62

860 14

344 47

11 1

132 8

91 5

41 3

0

304 3

77

222 8

5

33

19

13

1

22 5

21 5

1

0

0

0

0

0