New Delhi:
Consumer protection goes back to the Vedas, Prime Minister Narendra Modi said today, underscoring on the importance his government gives to it. He said a new law to protect consumers is in the works, with stricter provisions against misleading advertisements.
"Consumer protection has had an important role in the country for thousands of years...It is mentioned in the Atharva Veda that there must be no wrongdoing while weighing commodities. The rules of consumer protection have been mentioned in books which were written thousands of years ago. Punishment for trading in a wrong way has also been laid down," said PM Modi while inaugurating a global conference in Delhi.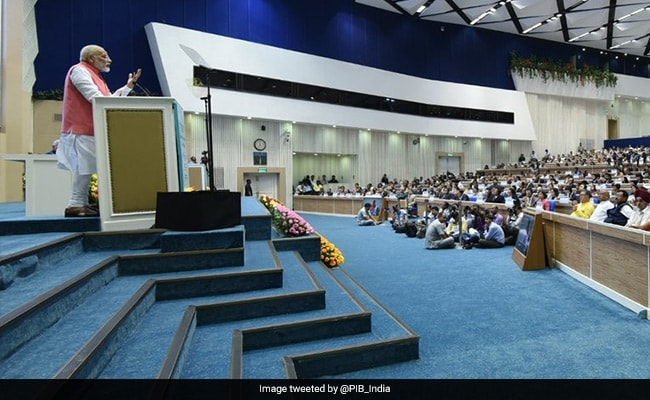 The two-day meet will discuss steps taken by Asian countries to implement United Nations guidelines on consumer protection as well as challenges faced by consumers of financial services and e-commerce. About 20 countries are participating, including China, Singapore and South Korea and neighbours Bangladesh and Sri Lanka. Pakistan and North Korea have not been invited.
PM Modi said the new national tax GST is giving India a new business culture and consumers will be biggest beneficiary of the new tax regime. He said prices will come down as a result of competition among companies following implementation of GST which was launched in July this year.
Government officials said the countries participating at the meet will share how they are ensuring consumer protection and the kind of legal framework they have put in place, especially in view of the challenge that online shoppers and those financial services face.
The United Nations (UN) had issued guidelines on consumer protection in 1985. India became the first country to frame its own laws in 1986, which will soon be replaced with the new set.
Follow NDTV for latest election news and live coverage of assembly elections 2019 in Maharashtra and Haryana.
Subscribe to our YouTube channel, like us on Facebook or follow us on Twitter and Instagram for latest news and live news updates.