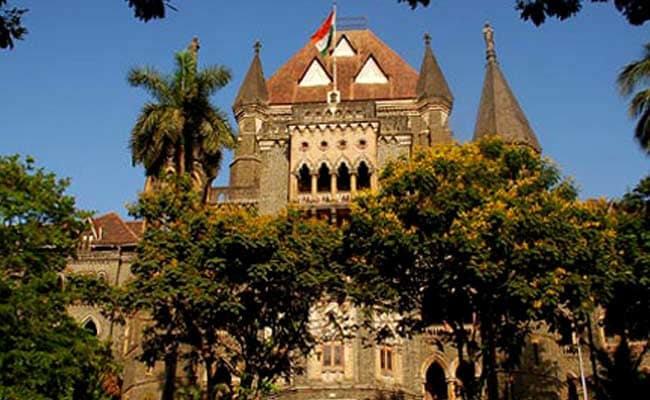 Mumbai:
The Bombay High Court today asked the Maharashtra government to consider if stranded migrant labourers can travel back home within the state after undergoing medical tests.
Justice RK Deshpande made the suggestion while hearing two petitions raising concerns about the condition of migrant workers and daily wage labourers amid the coronavirus pandemic.
The court said the government can consider permitting such workers to return to their native places within the state, as it would ease the burden on the administration.
Before permitting such travel, medical tests could be conducted to ensure that they are not carrying virus and would not thus spread the disease in rural areas which are by and large unaffected so far, the court said.
Advocate General Ashutosh Kumbhakoni assured that a state-level committee set up to address the grievances of migrant workers and daily wage labourers will look into the court's suggestions.
District-level committees shall look into the grievances faced by stranded migrant workers and daily wage labourers about availability of water, food, shelter and other facilities, he added.
The court noted that the state government will have to conduct a survey and prepare a list of such migrant workers stranded in the state.
"The problem of COVID-19 is not restricted to this country but it pertains to infection which has spread all over the entire world," the judge said.
"Inter-state migration of the workers and labourers is an issue which is to be tackled by the Central Government in consultation with the State Government and this is what is made known through the address by the Honourable Prime Minister of India to the nation," the court said.
"Obviously, some of the stranded workers must be facing problems but presently, unless a survey is conducted and an appropriate decision is taken by the State Government or the Central Government, as the case may be, it is not possible to issue any positive directions," Justice Deshpande said.
The court said it will hear the matter next on May 4.
World
Coronavirus has spread to 196 countries. The total confirmed cases worldwide are 26,64,52,674 and 52,62,542 have died; 22,71,10,520 are active cases and 3,40,79,612 have recovered as on December 7, 2021 at 9:16 am.
India
3,40,79,612

10004
Recovered
In India, there are 3,46,48,383 confirmed cases including 4,73,757 deaths. The number of active cases is 95,014 and 3,40,79,612 have recovered as on December 7, 2021 at 8:00 am.
State & District Details
State
Cases
Active
Recovered
Deaths

6639296 518

10528

6487593 811

141175 5

Sri Potti Sriramulu Nell*

296

2073852 122

2030

2057369 213

14453 1

2998400 301

7096

2953067 359

38237 7

179209 35

413 1

175409 34

3387

2731235 719

8013

2686683 737

36539 10

5169198 3277

41386

5086044 5833

41768 168

1007011 44

337 7

993081 37

13593

Jayashankar Bhupalapally

9

677138 195

3810 23

669328 171

4000 1

1050354 105

2010

1039921 248

8423 1

793258 17

137 4

782593 13

10528

827745 38

350 1

817300 37

10095

954920 29

221

945743 28

8956 1

771851 32

203 18

761594 14

10054

1710485 10

137 3

1687437 7

22911

1441398 40

344

1415955 65

25099 1

617758 182

2544 54

609088 122

6126 6

32374 5

214

31755 6

405

726244 7

28 2

714126 5

12090

1619722 465

7590

1592579 505

19553 9

North And Middle Andaman

1

7690 2

3

7558 3

129

129093 8

250

126968 38

1875

55294 1

35

54979 2

280

32140 4

120 3

31321 1

699

10683

0

10679

4

349352 10

131 4

344080 6

5141

84866 8

93 3

83948 5

825

21723 9

270

21238 34

215

337915 108

1661

331771 151

4483 2

227630 112

776 21

223001 90

3853 1

Shahid Bhagat Singh Nagar (Nawanshahr)

99

603509 21

333

586565 46

16611 3

344364 11

172

336781 13

7411

125389 29

341

123063 38

1985 3

65500 12

62 4

64618 8

820

84599 16

246 2

82878 14

1475

136784 330

3120 19

133156 310

508 1

10404

10

10343

51
(Except for the headline, this story has not been edited by NDTV staff and is published from a syndicated feed.)