New Delhi:
Highlights
Rahul Gandhi at Congress office; to meet people for an hour every week
Rahul Gandhi to meet around 30 people, in an open house session
Rahul Gandhi will also meet with Congress leaders twice a week
Rahul Gandhi arrived at the Congress office this morning to begin a new tradition after taking over as the party's president in December. From today, he will sit in office for weekly interactions with party workers and people.
Senior Congress leaders said the plan is for Rahul Gandhi to spare one hour for the mass outreach every week at the party's headquarters at 24 Akbar Road.
He is expected to meet around 30 people chosen by the party for the open house session. He will also meet with party leaders twice a week.
Rahul Gandhi used to hold such sessions at his mother's 10 Janpath home next door to the party office when he first became a party general secretary.
The interactions show the 47-year-old Congress chief intends to do things a little differently than his mother Sonia Gandhi, who, as Congress president, preferred to hold meetings at her home.
Party leaders expect Rahul Gandhi's sessions to be similar to the janata darbars held by his grandmother and former prime minister Indira Gandhi at her Safdarjung Road home when she was Prime Minister.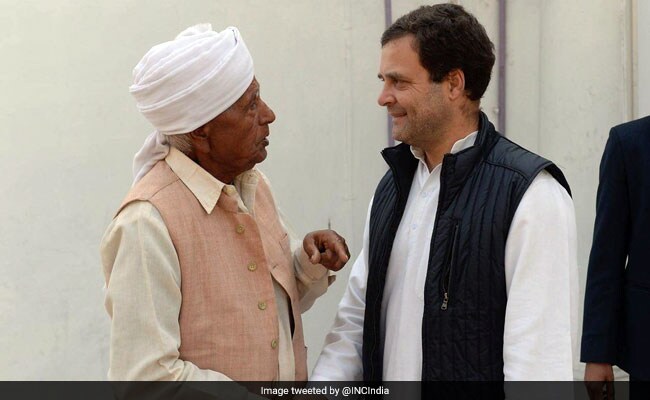 "It is an encouraging step that he will spend time in the Congress office," senior party leader Abhishek Manu Singhvi had told NDTV last month.
Rahul Gandhi's increased presence at the party office will also galvanise workers at the Congress headquarters, say leaders; the sprawling office has for years been used mainly for media briefings and special functions.
Even top Congress leaders are rarely seen at the party office unless for press conferences or events like Rahul Gandhi's takeover as party president.
Get Breaking news, live coverage, and Latest News from India and around the world on NDTV.com. Catch all the Live TV action on NDTV 24x7 and NDTV India. Like us on Facebook or follow us on Twitter and Instagram for latest news and live news updates.