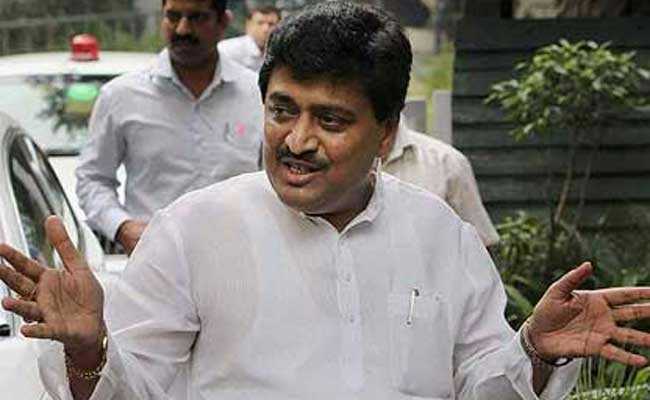 Mumbai:
Congress and NCP leaders in Maharashtra began their preliminary seat-sharing talks Tuesday for the Lok Sabha and state Assembly polls scheduled next year.
The move is aimed at forging a "grand alliance" of "secular" parties to take on the BJP and the Shiv Sena, the Congress said.
The two parties, which ruled Maharashtra for 15 years from 1999, were defeated in the 2014 Assembly elections by the BJP after they parted ways ahead of the polls.
Talking to reporters after the meeting, state Congress president Ashok Chavan said leaders of the two parties met to discuss poll preparations to take on the BJP and the Shiv Sena and said it was a good start.
"It was a good start. Both the parties unanimously decided to have a grand alliance of secular parties. Our main fight is with the BJP and the Shiv Sena, and we have to avoid division of secular votes," the former chief minister said.
"We decided to take the initiative to speak to leaders of other like-minded parties (for the grand alliance). Leader of Opposition Radhakrishna Vikhe-Patil will speak to the leaders (of like-minded parties)," he said.
The two parties will meet again later this week, Mr Chavan said.
"We will have a meeting in two to three days. There will be clarity in a week's time about the stand of these like-minded parties. But the Congress and the NCP have decided to take the lead to speak to them," he said.
Mr Chavan said the upcoming Lok Sabha and Assembly elections were very crucial to the state and the country.
"We have decided to contest the polls together to avoid any division of votes," he said.
Besides Mr Chavan and Vikhe-Patil, others Congress members at the meeting were former Union home minister Sushilkumar Shinde, former state unit chief Manikrao Thakre, Mumbai Congress president Sanjay Nirupam, deputy party leader in the Assembly Vijay Waddetiwar and former minister Mohammed Arif Naseem Khan.
State NCP president Jayant Patil, former deputy chief minister Ajit Pawar, Mumbai NCP president Sachin Ahir, senior leaders Anil Deshmukh, Shashikant Shinde, Jitendra Awhad, Sunil Tatkare and Chhagan Bhujbal represented the NCP.
Both the Congress and the NCP have already started their election preparations separately.
The NCP has covered the state with its "Halla bol yatra", while the Congress launched its mass contact programme from western Maharashtra this month.
In the 2014 Lok Sabha polls, the NCP had bagged four seats, while the Congress got only two out of the total 48 seats in Maharashtra.
In the Assembly polls held in October 2014, the Congress won 42 and NCP 41 out of the total 288 seats.