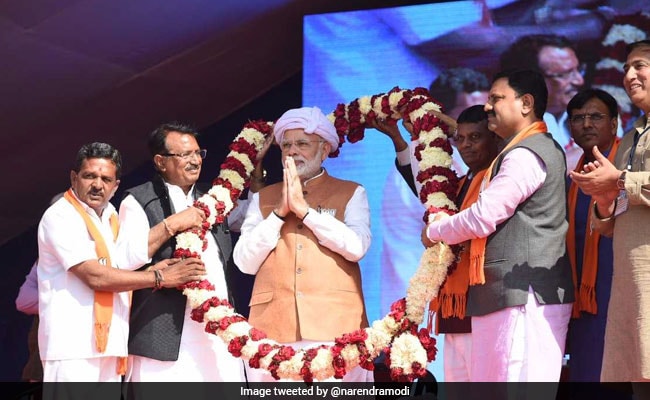 Bhuj:
Prime Minister Narendra Modi used his
election rallies in Gujarat
today for a strong comeback to Rahul Gandhi's weekend tweet on "hugplomacy," accusing the Congress of celebrating the release in Pakistan of 26/11 mastermind Hafiz Saeed. He also asked the Congress vice president why he had hugged the Chinese ambassador during the Doklam standoff earlier this year.
"You are happy to hug Chinese ambassador, you are clapping on the release of Hafiz Saeed, you cannot respect Indian Army's surgical strike. But why did you speak up about it? You could have just remained silent," said the Prime Minister in a sharp attack.
Rahul Gandhi had tweeted on Saturday, soon after Hafiz Saeed was released on the orders of a Pakistan court, "
Narendrabhai, baat nahi bani
. Terror mastermind is free. President Trump just delinked Pak military funding from LeT.
Hugplomacy fail
. More hugs urgently needed." Saeed, who heads the terror group Lashkar-e-Taiba (LeT), was released on the eve of the ninth anniversary of the Mumbai attack. Ten Lashkar terrorists had sneaked into Mumbai on November 26, 2008 and killed 166 people.
The Prime Minister compared the previous Congress government's response to the 26/11 attack to his own government's response to the attack by Pakistani terrorists on a military base in Jammu and Kashmir's Uri last year, which provoked surgical strikes by India.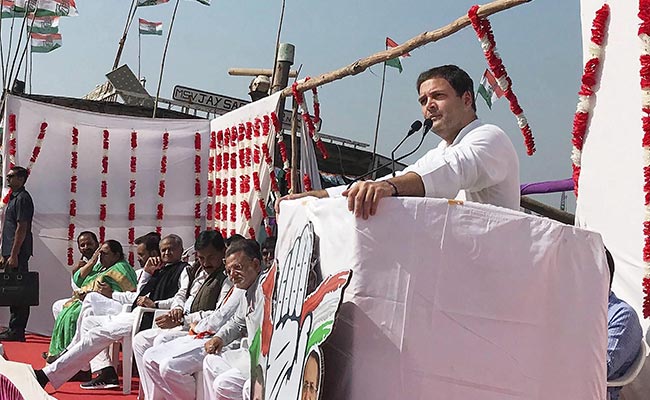 "India was attacked on 26/11 and in Uri. You can
see how India responded
in the wake of both attacks. This explains the difference between their government and ours," he said, adding, "They killed our soldiers in Uri, our soldiers went inside their territory, conducted a surgical strike and came back. The next day a newspaper said they (in Pakistan) carried bodies in trucks."
The Congress, PM Modi said, had raised questions on the surgical strike. "They could not respect the Indian Army, they asked questions like none of our soldiers was injured? None of them died? Have you any photo or video evidence? Had they gone to shoot a movie in Pakistan?" he said in Bhuj in Gujarat's Kutch district, at the first of four rallies he is addressing today in the state, where elections will be held early next month.
Ashok Gehlot, senior Congress leader in charge of Gujarat said the allegation that his party celebrated Hafiz Saeed's release is "absurd." He attacked the BJP over the terror attack on parliament in 2001, when its Atal Bihari Vajpayee government was in power.