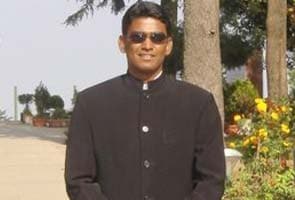 Ranchi/Raipur:
In its attempt to free Sukma Collector Alex Paul Menon, the Chattisgarh government is willing to consider the release of those Maoists who do not have heinous and grave charges against them, sources told NDTV today. The state government is also considering the release of some tribals, who may have been allegedly arrested wrongly, the sources added.
The forces have suspended operations in the south Bastar region of Chhattisgarh, where about 500 Maoists are said to be holding the abducted Sukma Collector hostage. The Maoists had demanded an end to all anti-Maoist operations in the region.
Left leader Manish Kunjam, who rushed medical help to Mr Menon returned today and declared that the Collector was safe and stable. There were health concerns over the Collector after the Maoists issued a statement earlier this week saying Mr Menon's condition had worsened.
Mr Kunjam told journalists in Sukma, about 500 km from here: "Alex is fine and safe."
Returning from the hideout, Mr Kunjam, however, said he could not meet the collector but the medicines had reached him.
The negotiations for the release of Mr Menon started today. The two mediators, who were named by the Maoists, former national SC/ST Commission chairperson BD Sharma and Professor Hargopal will reach Raipur today and then will head for Bastar.
Mr Sharma, one of the negotiators, had yesterday assured that the deadline, which ended yesterday, will be extended. Mr Sharma has been associated with the Maoists and with the tribal movement in Bastar area of Chhatisgarh.
Alex Menon, the District Collector of Sukma, was abducted by the Maoists on Saturday from a remote village where he was attending the Gram Suraj Abhiyaan - a state government-run programme meant to promote greater coordination and connect between the villagers and administration. They also killed two of his security personnel when they resisted his abduction.