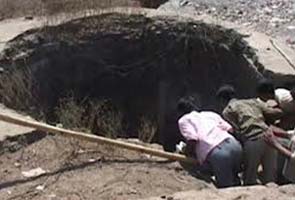 New Delhi:
The Supreme Court today questioned the Centre's authority to sanction probe or prosecution of its officers in court-monitored cases like the Coal-Gate scam, and made it clear that the CBI should not share any information with the government on its coal allocation probe.
"Why should the CBI seek sanction from the government to prosecute a government officer?" the court asked, after the CBI said this was the reason it needed to share with the government the details of its probe into irregularities in the allocation of coal blocks to private players.
The Centre fought hard against giving up its sanctioning authority, citing "serious objections as this would have serious consequences."
"Your application to share some information with the government is like giving by one hand and taking by another", the judges told CBI. "If there is any obstruction or impediment of any nature, you can come to us. Nothing should be left in finding the truth."
Warning against "extraneous influence," the court also cautioned the investigating agency that its credibility is at stake.
But the Centre said doing away with the government's nod would have a serious impact on all court-monitored cases. "The power of sanction is only to protect officers," the Attorney General argued for the Centre.
The government also told the court that it would take CBI's response to the autonomy proposal to the Group of Ministers.