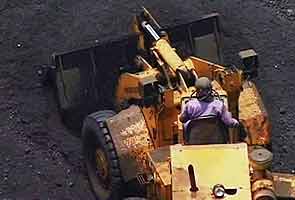 New Delhi:
A meeting called by Law Minister Ashwani Kumar, where he allegedly made changes to a report that the Central Bureau of Investigation (CBI) would submit three days later to the Supreme Court, could prove to be perilous for the government and the investigating agency. But sources close to the Law Minister describe the controversy as "a storm in a tea cup."
The meeting was reportedly called to discuss the CBI's investigation of how coal fields were allocated to private firms from 2006 to 2009, sensitive for the government because for some of those years, the Coal Ministry reported directly to the Prime Minster.
When the report was submitted to the Supreme Court, the judges asked the CBI Director, Ranjit Sinha, to submit a written guarantee by April 26 that the document had not been reviewed by "the political executive." Additional Solicitor General Harin Raval, who was representing the CBI, told the judges that was the case.
But sources who attended the Law Minister's meeting suggest the opposite. On Tuesday night, NDTV reported that the meeting on March 5 at the minister's office was attended by the CBI Director, Mr Raval, Attorney General GE Vahanvati, and CBI Joint Director OP Galhotra, the CBI officer in charge of the coal investigation.
Sources close to the Law Minister say that he denies altering the CBI's findings, and that his ministry is obliged to offer advice to others. However, the CBI is not a government department; it is an independent investigating agency.
Sources also say that the Law Minister says that he met the CBI director twice and that it is routine for the agency to consult with the government's lawyers.
Government sources say in their defence that the report that was given to the Supreme Court was critical of the government, and faulted it for failing to verify the backgrounds of firms who applied and landed coal fields by misrepresenting their track record and finances.
If the Law Minister had altered the report, they say, why would the document have taken such a harsh line on the government?