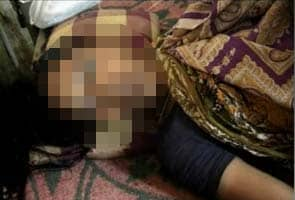 Kolkata:
Just a day after a woman committed suicide after losing her savings in the chit fund scam in West Bengal, another woman has attempted to end her life.
Tapashi Singha Das was an agent with the Saradha Group chit fund company that has now gone bust.
Over the last few days, several of Saradha's offices across the state have shut down and many of its cheques have bounced. With a huge default in repayments, the group is on the verge of collapse.
Severel fund collection agents, who promised people with big returns, have fled their homes; they say they fear investors will beat them. The agents have said they never doubted Saradha's credentials because several Trinamool leaders were associated with it.
Lakhs of depositors, too, have expressed concern over whether they would be able to get back their money. The 50-year-old woman who died after setting herself on fire yesterday had deposited Rs 30,000 with the company.
Chief Minister Mamata Banerjee, meanwhile, has said that she knew nothing about Saradha's shady deals. The agents have alleged that several leaders from Ms Banerjee's Trinamool Congress were associated with the group, including the chief minister herself who had inaugurated two Saradha publications.
Ms Banerjee, though, rejected those allegations, saying that the agents owed allegiance to the CPM.
Saradha group's chairman
Sudipta Sen
was reportedly arrested today from Jammu and Kashmir.