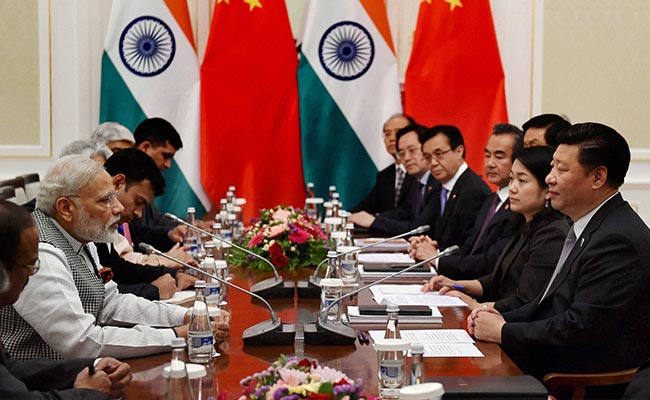 Highlights
China says "won't back India or Pakistan" until NPT rules are followed
Switzerland also raised objections on entry of non-NPT members: sources
Brazil, Austria and Ireland have also raised concerns on the "processes"
New Delhi:
India's hopes for entry into the elite Nuclear Suppliers Group (NSG) suffered a setback as the meeting in Seoul ended on Friday with no decision on India's entry into the nuke club. Ahead of the discussions, China's top negotiator told reporters that the country "won't back India or Pakistan" until Non-Proliferation Treaty (NPT) rules are followed.
Here are 10 developments in the story:
Ambassador Wang Qun, Director General, arms control division at the Chinese Foreign ministry said: "The NSG won't discuss Indian membership yet. Many differences are there on admitting non-NPT members." He called it a matter of principle.

China's statement followed Prime Minister Narendra Modi's meeting with Chinese President Xi Jingping on the sidelines of a multilateral summit in Tashkent on Thursday.

Requesting a "fair and objective assessment" of India's bid, PM Modi had said New Delhi's case should be judged on its own merits and that China should contribute to an emerging consensus in Seoul.

Government sources have told NDTV that of the 48 members of the NSG, 38 countries were in favour of India's membership.

Sources say three countries including Ireland and New Zealand took the line that the criteria for admission for non-NPT states should be discussed first while India's membership can be taken up later.

Six countries, including Brazil and Switzerland, said they wanted a discussion on criteria and India's membership to take place simultaneously. Government officials say Brazil told India it supports India's membership but wants to look at a common criteria for non NPT states as well.

About 300 participants from 48 member countries attended the meeting in Seoul.

China has been unrelenting in its opposition, Sources say China tried to block any discussion on India most of Thursday and only agreed to a special late night meeting on the condition that there would be no decision on India in this NSG plenary.

India wants to become a member of the NSG to get better access to low-cost, clean nuclear energy crucial to its economic growth.

The NSG works on unanimity and even one opposing vote can mean the rejection of India's membership.