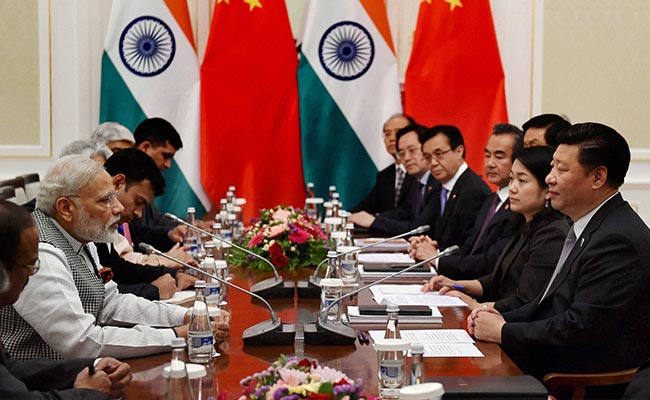 Highlights
China says will continue dialogue with India to resolve issues
India's NSG bid was blocked by China in Seoul meeting
PM Modi says many issues unresolved with Beijing but talks important
Beijing:
China today said that it will continue to engage with India to find "mutually acceptable solutions" to issues, even as it gridlocked India's entry into the Nuclear Suppliers Group or NSG in the recently concluded discussions in Seoul.
"We have noted the relevant report. China-India relationship is in a generally good state," Foreign Ministry spokesman Hong Lei told the Press Trust of India in Beijing.
Mr Hong stressed that "common interests between the two countries far outweigh their differences".
The Chinese side will work with the Indian side to steer the bilateral relations, and deepen cooperation in different fields," Mr Hong said.
"As for problems in the bilateral relations, the Chinese side will stay in communication and dialogue with the Indian side to find a fair, sensible and mutually acceptable solution," he said, referring to PM Modi's remarks in a TV interview.
PM Modi had said that "We have an ongoing dialogue with China and it should continue to happen. We don't have one problem with China, we have a whole lot of problems pending with China. There are so many issues."
On India getting the membership of Missile Technology Control Regime (MTCR) ahead of China, Mr Hong said, "We have noted that some of the multilateral export control regimes have changed in one way or another. With that in mind, China is assessing the effectiveness of the MTCR in safeguarding the international non-proliferation regime."
China is yet to be inducted into the 34-member Missile Technology Group MTCR. India became 35th member yesterday. Reports say China, which blocked India's membership in the Nuclear Suppliers Group (NSG), is lobbying to become member of the MTCR group.
The MTCR restricts the proliferation of missiles, rocket systems, unmanned air vehicles, or drones, and the technology for systems capable of carrying a payload of 500 kilograms for at least 300 km.