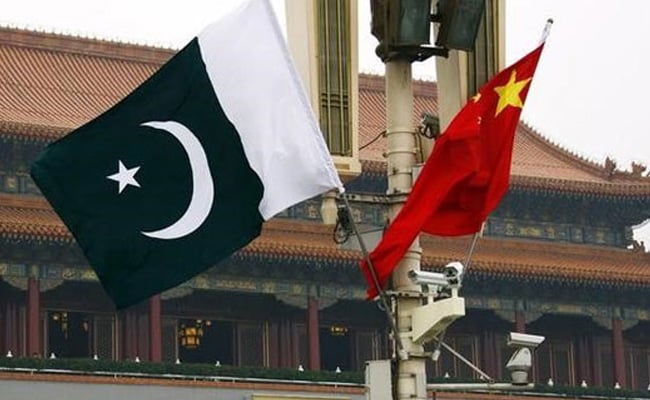 New Delhi:
A private bus service between Lahore in Pakistan and Kashgar in China was launched late on Monday night. The first bus left for Kashgar from the terminal at Lahore's Gulberg area, and will cover the one-way journey in 30 hours. The bus service however, will pass through Pakistan-occupied Kashmir's Gilgit-Baltistan region, which India has strongly protested.
"We have lodged strong protests with China and Pakistan on the bus service that will operate through Pakistan-occupied Jammu and Kashmir under the so-called China-Pakistan Economic Corridor," External Affairs Ministry spokesperson Raveesh Kumar had said recently.
India has protested the so called 'CPEC' project as it runs through PoK, which India maintains is part of Jammu and Kashmir, its northernmost state, and therefore Indian territory.
The bus service was slated to launch on November 3 but was postponed reportedly due to security reasons.
Passengers availing the service have to pay Pakistani Rs. 23,000 per ticket for a round trip, while a one-way ticket from Lahore to Kashgar will cost Pakistan Rs. 13,000 per person.
To avail the service, passengers have been asked to carry a valid passport, visa and a return ticket as travel documents. Baggage of not more than 20 kg will be allowed per person.
The bus service between Pakistan and China, which do not share any border and is linked through Pakistan-occupied Kashmir is a clear and blatant violation of India's sovereignty.
On November 1, Ministry of External Affairs (MEA) spokesperson Raveesh Kumar asserted that :"Any bus service passing through Pakistan-occupied Kashmir is a violation of India's sovereignty and territoriality."
"It is government of India's consistent and well-known position that the so-called China-Pakistan 'boundary agreement' of 1963 is illegal and invalid, and has never been recognised by the Government of India," Mr Kumar had said.
Pakistan and China don't share a border. Pakistan's only link to China is through Pakistan-occupied Kashmir (PoK). It is India and Afghanistan which share a border, now cut-off by Pakistan's forceful occupation of PoK.
(With inputs from ANI)