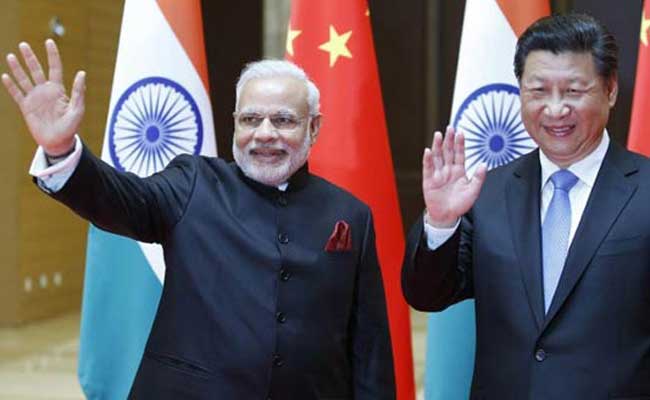 Beijing:
China has defended its investments in Pakistan-occupied Kashmir, which Prime Minister Narendra Modi had strongly objected to during his visit to that country last month. Beijing has also virtually rejected PM Modi's push to clarify the Line of Actual Control or LAC.
Beijing today said it prefers
a pact with India
on a code of conduct to maintain peace along the border rather than clarification of the LAC proposed by PM Modi. Deputy Director General of the Asian Affairs at the Foreign Ministry Huang Xilian, outlining China's first public reaction to PM Modi's proposal, said both sides should try to reach an agreement on the code of conduct, as attempts to clarify mutual positions on the LAC had "encountered difficulties" in the past.
"If we find that the clarification of the LAC is a building block, then we should go ahead. But if we find that it is a stumbling block, it could complicate the situation further. We have to be careful," Mr Huang, the ministry's point man for India, told an Indian media delegation.
He also said that while China is opposed to India's oil exploration in the South China Sea because it is a disputed area, it regards its ambitious USD 46 billion economic corridor through Pakistan-occupied Kashmir or PoK a "livelihood project" with issues left over from history.
Both India and China advocate freedom of navigation in the South China Sea and there are no differences over it, said Mr Huang, adding that India will react if a Chinese company goes to a disputed area with a South Asian neighbour, referring to the state-owned ONGC participating in oil exploration in the wells claimed by Vietnam.
Asked why the same principle cannot be applied to Chinese investments in PoK, specially the corridor which is also a commercial project, Mr Huang said, "We know the concern of the Indian side and those projects are not political projects. They are all for livelihood of people. There is no commercial action by China in that part of the region."
"There is this kind of action for many years. We do not side with any party on the issue of the territory. We have been advocating that the disputes should be solved through concerned parties through peaceful means. The kind of commercial activities do not affect the position of China on the claimants of the territory," he said.
ONGC has been awarded oil exploration contracts by Vietnam, and China has, in the past, voiced objections to it. India has defended the projects saying that they are purely commercial projects and need not be politicised.
China claims sovereignty over almost all of South China Sea and Vietnam, the Philippines, Malaysia, Brunei and Taiwan object to that.
"I am not talking which one is good and which one is bad. I tried to explain our position on this. We know your concern. We tried to communicate to your side our position," Mr Huang said.
External Affairs Minister Sushma Swaraj had said earlier this week that India has conveyed its objections to China over the economic corridor through PoK.
"We lodged a protest calling the Chinese ambassador. We lodged a protest through our Ambassador there (Beijing). And when the Prime Minister had gone there (to China), he talked about it very firmly. He raised it very strongly that it is not acceptable to us what you are talking about China-Pakistan economic corridor going to PoK."