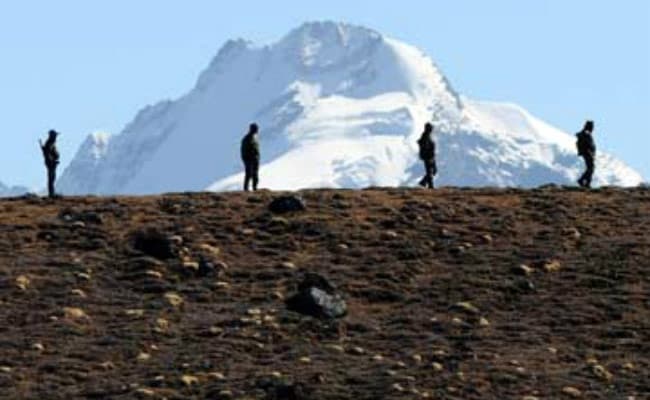 Highlights
China says India misrepresenting the facts on border stand-off
India says Beijing's new road near Sikkim is major security concern
China says road does not endanger Delhi's access to Northeastern states
New Delhi:
China today accused India of "misleading the public" by alleging that a road being constructed near the Sikkim border could endanger Delhi's access to the region that gives it access to its seven northeastern states.
China's Foreign Ministry repeated that the region where the road is being built is a part of its territory according to a treaty signed in 1890 with Britain when it was a colonial power.
"The Indian side is actually misleading the public by saying that the incident took place at the tri-junction point," the Chinese government said, referring to India flagging the new road as a major security concern because of its location at the "tri-junction" or area where Tibet, India and Bhutan meet.
China has alleged that the Indian troops are on its soil, but both Bhutan and India say the area in question is Bhutanese territory.
India, which has a military presence in Bhutan, says its troops approached a Chinese army unit that entered the Doklam area of the Himalayan nation on June 16 and tried to build a road.
In an interview yesterday, China's ambassador said Indian troops should "unconditionally pull back to the Indian side". There is no question of a compromise, envoy Luo Zhaohui told the Press Trust of India (PTI) news agency.
Bhutan, one of the world's smallest countries, has said the construction of a road on its territory is "a direct violation" of agreements with China.
Bhutan has no formal diplomatic relations with China and is closely allied with India.
The row comes as Prime Minister Narendra Modi prepares to meet with China's President Xi Jinping at the G20 summit in Germany this week.
State-run media in Beijing today urged that India "
should be taught a bitter lesson
" and that if it does not withdraw its troops "with dignity", it will face the humiliation of them being "kicked out."
Defence Minister Arun Jaitley said last week that China should note that the
India of today is "different than" that of 1962
, referring to the war fought over the state of Arunachal Pradesh which led to a huge defeat for New Delhi.