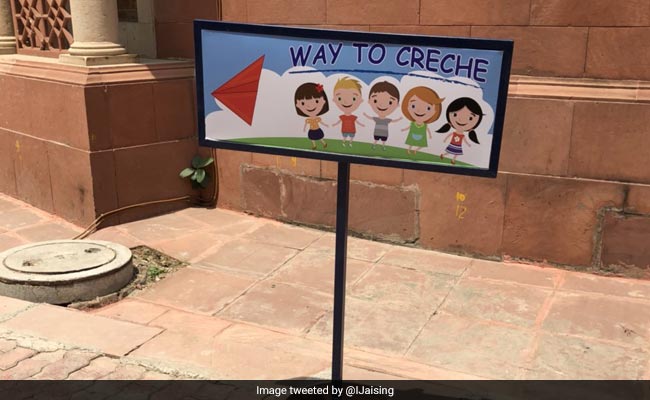 New Delhi:
A creche that can accommodate 30 children between six months and six years old was inaugurated on the Supreme Court's premises by the Chief Justice of India Dipak Misra on Wednesday.
Lawyers working at the Supreme Court, litigants and the top court's staff can leave their children at the creche, news agency Press Trust of India reported. The fee for admitting a child is Rs 1,000 and there is also a "care fee" of Rs 1,500 per month, a statement said.
Photos posted on Twitter by those who attended the inauguration show a cheerful-looking place decked up with colourful decor items.
"Welcome to creche," reads a hand-made poster dotted with pink and green paper petals, pinned behind clear glass doors. On top of the door there's a green signboard with "Children's Paradise" written on it. The facility has a welcoming feel, a feature that's necessary to ease children into the place as their parents or guardians go about doing court work.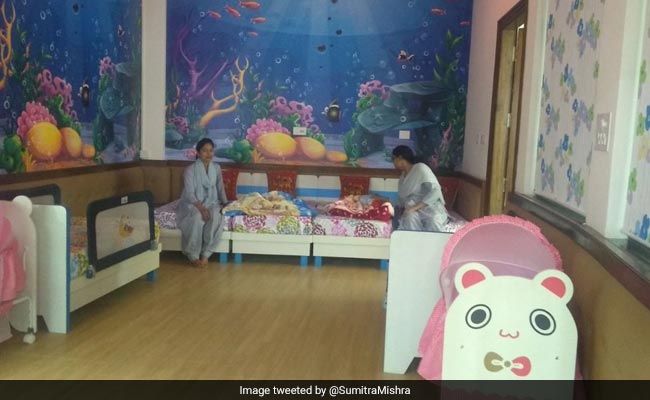 Justices Ranjan Gogoi, MB Lokur, Kurian Joseph and other judges stood beside the Chief Justice as he formally opened the creche.
The creche is equipped with children-friendly furniture, utensils, toys and first-aid kits, one of the staffers said. It will stay open from 8:30 am to 6:30 pm on working days.
Members of the Supreme Court Bar Association (SCBA), Supreme Court Advocates-on-Record Association, registered women clerks engaged by senior advocates, advocates, SCBA staff and employees of the registry can use the facility.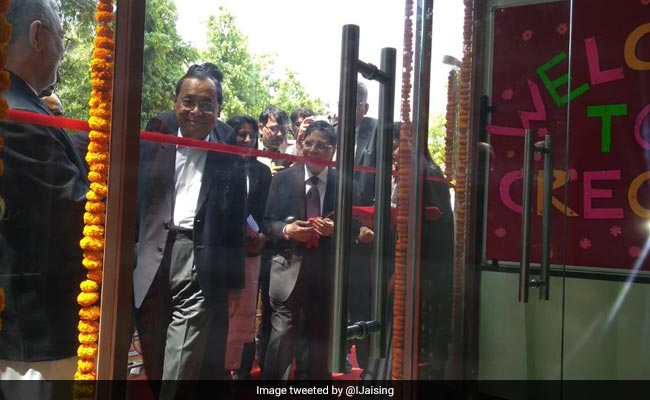 The Supreme Court on March 15 had said the creche would be opened by May. The court had also received a report from its secretary general and accepted the suggestion of the registry on having a small room as well as a larger room, which would be collectively described as "kitchen area".
A public interest litigation (PIL) was filed by advocate Anindita Pujari seeking facilities where children could be kept by working parents. Senior advocate Indira Jaising represented the petitioner.
With inputs from PTI