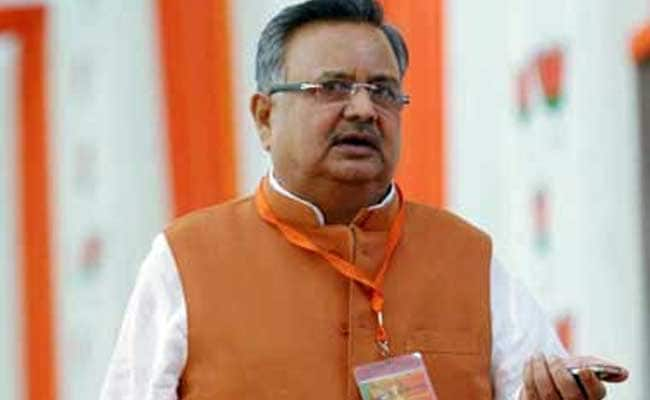 Raipur, Chhattisgarh:
In the wake of a controversy over arrest of journalists in Bastar, Chief Minister Raman Singh today directed the top police and administrative officers in the Naxal-affected region to take journalists into confidence and work in co-ordination.
The assurance came after a joint delegation of several associations of journalists from Bastar division called on Mr Singh in the state Assembly premises.
"Readers and masses come to know about the viewpoint of the state government through the media and the press only.
"I have ordered the top police and administrative officers in Naxal-affected districts to take journalists into confidence and ensure that they should not face any difficulty while reporting on people's problems and development works," the chief minister said during the discussion.
He said the government is committed to the freedom of press in Chhattisgarh. "There should not be any doubt on these issues," he added.
Mr Singh also listened to the problems faced by journalists in Bastar division and other related issues.
He said a high-level coordination committee had been constituted of which senior journalists are also members and the committee had already held its first meeting.
"In a democratic set-up, journalists are a link between the state government and the masses. Several public welfare schemes are being implemented in the trouble-prone regions of the state and yielding good results. The role of media is also highly appreciated and very crucial in making these schemes a success," he said.
He said, "the top police and administrative officials of Bastar division have been instructed to let journalists work with full freedom without any bias. They can report freely and independently. The police can take details of scribes from the local Press Cubs".
The chief minister also assured the delegation that he will personally visit the Bastar division in due course of time and discuss various issues.
School Education Minister Kedar Kashyap and Forest Minister Mahesh Gagda, who belong to Bastar region, were also present at the meeting.
Two Dantewada-based journalists, Prabhat Singh and Deepak Jaiswal were arrested last week by Bastar police on separate charges.
Similarly, two journalists, namely Somaru Nag and Santosh Yadav were also arrested by Bastar police last year in different cases.