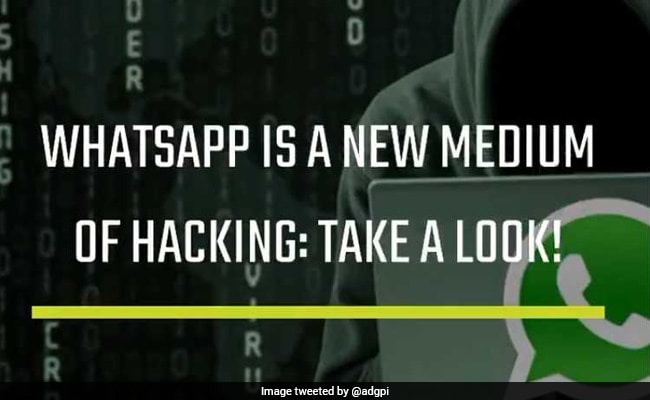 New Delhi:
The Chinese are using WhatsApp to hack into systems in India, warns a video posted by the Indian Army on Sunday. The caution comes months after the army warned its soldiers on the Line of Actual Control (LAC) against using apps like WhatsApp over security worries.
The video, a little over a minute long, has been reposted by Information and Broadcasting Minister Smriti Irani.
"The Chinese use all kinds of platforms to penetrate your digital world. WhatsApp groups are a new way of hacking into your system. Chinese numbers starting with +86 barge into your groups and start extracting all the data," says the video, tweeted from the army's official handle.
It asks users to save contacts by name, check all WhatsApp groups and cross-check unknown numbers constantly. "If you change your mobile number, inform the group admin; if you change your SIM card, destroy it completely," it advises.
The video is credited to the army's ADGPI or Additional Directorate General of Public Interface. "Be alert, be cautious, be safe," the tweet says.
Last year, the army ordered its men on the border with China to format their smartphones and delete or uninstall over 40 apps said to be vulnerable to Chinese hackers.
The army suspects that apps developed by Chinese firms or with Chinese links are spyware and can endanger national security.
The army's warning video comes months after the two countries ended a lengthy standoff at Doklam, which saw a build-up of Indian and Chinese forces at the border.