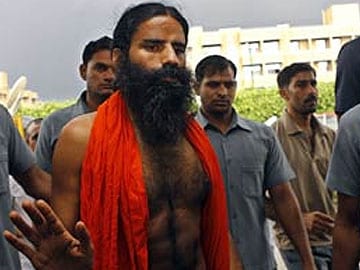 Dehradun:
A special CBI court here has framed charges against yoga guru Ramdev's close aide Balkrishna for obtaining a passport on the basis of fake documents.
Designated CBI judge Pritu Sharma framed charges against Balkrishna and co-accused Naresh Chandra Dwiwedi under different sections of the Indian Penal Code including cheating and forgery after the duo made an appearance in her court in Dehradun yesterday.
December 5 was set as the next date of hearing in the case when the prosecution will start producing witnesses, CBI counsel Shobhit Singh said.
Charges were framed against Balkrishna under sections 120 (B) (criminal conspiracy), 420 (cheating), and 468 and 471 (forgery) of the IPC, besides section 12 of the Passport Act, 1967.
The court also framed charges against Dwivedi under sections 120 (B), 420 and 468 of the IPC.
Dwivedi was principal of a Sanskrit college at Khurja in Uttar Pradesh and allegedly issued fake certificates to Balkrishna which the latter used to obtain a passport from Bareilly passport office.
Both Balkrishna and Dwiwedi are out on bail in the case since August last year.