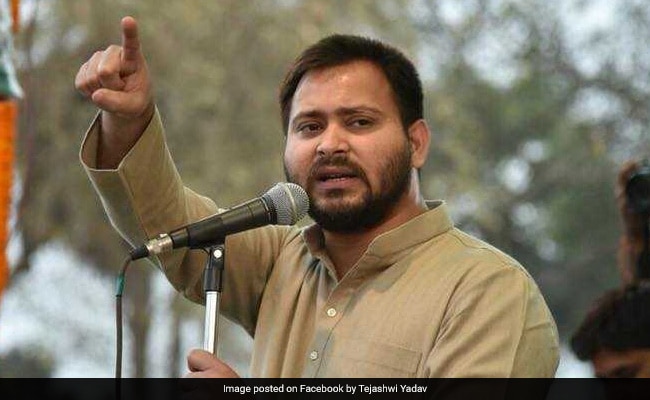 Patna:
Rashtriya Janata Dal (RJD) president Lalu Prasad Yadav has attacked the Central government over the ugly spat between two top CBI officers, leading to both of them being sent on leave, and questioned the Narendra Modi dispensation on handling of the issue.
His tweet was shared by son Tejashwi, who came up with a number of imaginative full forms for the acronym CBI.
"Central BJP Intruders (CBI) have virtually taken over Caged Bureau of Investigation (CBI) to save Corrupt Brokers of India (CBI) through it's Criminal Barter Interrogation (CBI) by its Crooked Bureaucrats of Incompetence (CBI). #CBIVsCBI," the former Bihar Deputy CM had tweeted.
"A game is being played with the Constitution in the darkness of night at. Those who have cast an evil eye on the Constitution written by Baba Saheb will not be spared by the people," the RJD supremo tweeted in Hindi on Wednesday.
The tweet was an obvious reference to CBI director Alok Verma and Special Director Rakesh Asthana being sent on leave by the government after the two traded allegations of corruption and extortion.
Incidentally, Mr Yadav, his son and some other members of his family are facing CBI probe in the IRCTC hotels-for-land scam, which relate to the RJD leader's tenure as the Railway Minister in the Congress-led UPA government.