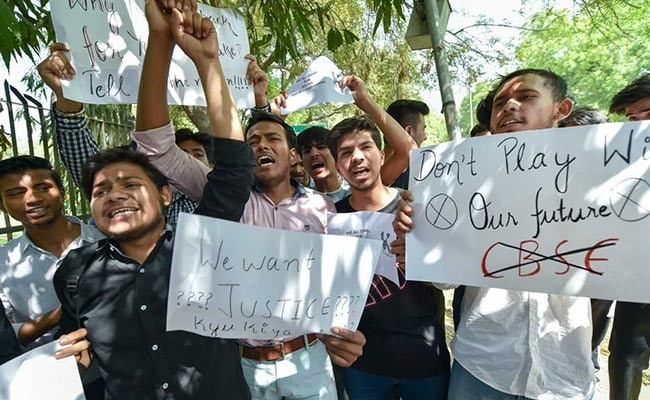 New Delhi:
The Class 12 economics paper will be held nationwide on 25 April, the government said on Friday but the Central Board of Secondary Education, or CBSE, appears to be having second thoughts on a re-exam for the Class 10 Maths paper. The re-test will be held for Class 10 students in Delhi and Haryana only if it is required, Union Education Secretary Anil Swarup said. The government said the re-test was being held for the Class 12 paper without waiting for a detailed inquiry to ensure that the results were declared in time for students to meet deadlines for university admission. At least 35 people, including students, parents and coaching centre owners, have been questioned in connection with the probe into the leak.
Here are the highlights of the CBSE Class 10, 12 student protests in Delhi: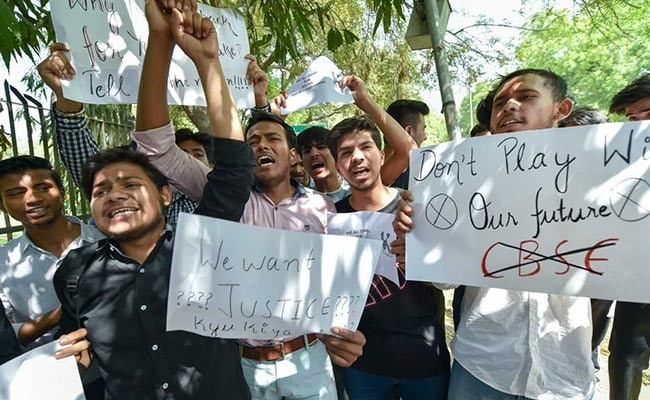 Class 10 Re-Exam If There's 'Large Scale Leak', Says Minister: 10 Facts
The re-exam of CBSE's class 10 Maths paper will only be held in Delhi and Haryana if the police investigation points to a "large-scale leak", said Education Minister Prakash Javadekar, stressing that more than 14 lakh students of Class 10 will not have to give a re-test. However, the Class 12 Economics paper that leaked this week will be held across the country on April 25, the government has said.