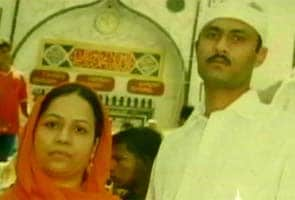 New Delhi:
The Supreme Court today slammed the Central Bureau of Investigation (CBI) for asking for a case to be transferred out of Gujarat on the grounds that courts in the state will not be impartial.
The case relates to Amit Shah, the former Home Minister of Gujarat, who is accused of playing a key role in the fake encounter that led to the death of Sohraubddin Sheikh.
The Gujarat government has objected to the CBI's comments which conclude that Mr Shah will not go through a free and fair trial in his home state. "To say the judiciary even at the lower rung is toeing the political line, trying to favour politicians, is complete non- sense... we will protect the judiciary. One or two individual may commit mistakes," the Supreme Court judges said today.
The Supreme Court said that the CBI's remarks could amount to contempt of court and asked if the agency wants them retained on record. Additional Solicitor General Vivek Tankha, appearing for the CBI, said that he would file an allegation deleting the remarks against the judiciary.
The BJP government in Gujarat challenged the CBI affidavit which declares that those accused of a role in Mr Sheikh's murder have "the presence of their kith and kin as prosecutors as well as judges in subordinate courts" who could influence the trial. The government was also upset with the CBI's contention that "in view of the surcharged communal atmosphere prevailing in the state, the trial (should) be transferred." The government countered that a sweeping statement like this is "highly irresponsible and deplorable."
Mr Sheikh, a petty criminal was shot dead by the Gujarat police in November 2005. The police originally claimed that he was a terrorist from the Lashkar-e-Taiba. But investigations suggest that he was shot for trying to blackmail powerful marble traders in neighbouring Rajasthan. They allegedly approached Mr Shah, who was then Home Minister, for help. The CBI contends that Mr Shah ordered Mr Sheikh's assassination.