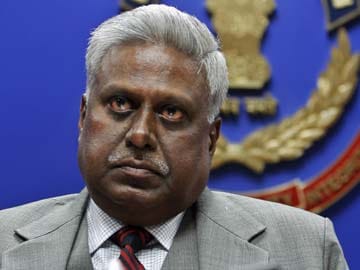 New Delhi:
The CBI's chief Ranjit Sinha has said that his remark "If you can't prevent rape, you enjoy it" was taken out of context.
"I regret any hurt caused as the same was inadvertent and unintended. I reiterate my deep sense of regard and respect for women and commitment to gender issues," he said in a statement today.
His comment drew strong censure from activists and women politicians, many of who called for his resignation. "It is sickening that a man who is in charge of several rape investigations should use such an analogy," said Brinda Karat of the Communist Party of India (Marxist).
"If you cannot enforce the ban on betting, it is like saying, 'If you can't prevent rape, you enjoy it,'" he said at an event on Tuesday, during a discussion on whether betting should be legalized.
On Twitter, he was trending for most of the day. "The CBI director has rendered himself unfit to hold this office. Such an irresponsible and insensitive comment is simply inexcusable," tweeted Biocon chief Kiran Mazumdar Shaw.
"Unbelievable!" tweeted noted Bangladesh writer Taslima Nasreen.