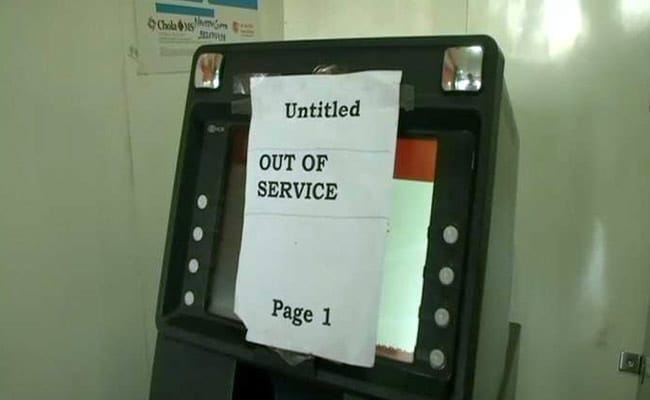 New Delhi:
In many states including Karnataka, Maharashtra, Andhra Pradesh, Rajasthan, Uttar Pradesh, Madhya Pradesh and Telangana, the ATMs are either
not working or are out of cash
. People all across India including Delhi are tweeting about it. The reports of cash crunch at ATMs have brought back memories of November 2016, when Prime Minister Narendra Modi, in a midnight announcement said old notes of Rs 500 and Rs 2000 will be scrapped.
Reports suggest officials of the finance ministry have held a meeting with the Reserve Bank of India (RBI) last Thursday, to take stock of the situation. Sources have told NDTV that RBI has directed banks with surplus cash to help other banks facing a shortage of funds. There is a mismatch of demand and supply of cash, say sources.
Here are the live updates on the cash crunch situation in various states:
Former Finance Minister P Chidambaram tweets on cash crunch:
A government is obliged to provide as much cash as the people need at any given time. Government or RBI cannot arbitrarily control the supply of cash.
As a rule, cash supply must grow at the same rate as the economy is growing. The cash shortage may be because cash supply has been arbitrarily reduced.
If RBI has injected sufficient cash, it is obliged to tell the people why there is a cash shortage.