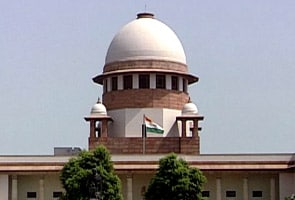 New Delhi:
About six months ago, disciplinary proceedings were initiated against constable Zahiroddin Shamsoddin Bedade for refusing to shave his beard.
He took his case to the Supreme Court, which has today asked the Union and Maharashtra government to explain whether Muslim policemen should be allowed to sport beards.
"We did some homework and found a few High Courts were against Muslim policemen sporting beards... we will look into this issue and we want to know the reaction of the Centre," the judges said.
The constable's lawyer argued that in earlier cases, the Centre has allowed Muslim policemen to keep neatly-trimmed beards, accepting that it is a religious practice.
Mr Zahiroddin joined the State Reserve Police Force in Maharashtra in 2008. In May 2012, his seniors allowed him to keep his beard. But in October, the permission was cancelled because the state government's rules for service had been revised. The constable asked the Bombay High Court to intervene, and lost his case there. The court said that since the constable was a state government employee, the Maharashtra guidelines would apply to him, over-ruling any permission or policy laid out by the Centre.
The Maharashtra government and the Centre have been asked to submit their response within four weeks.