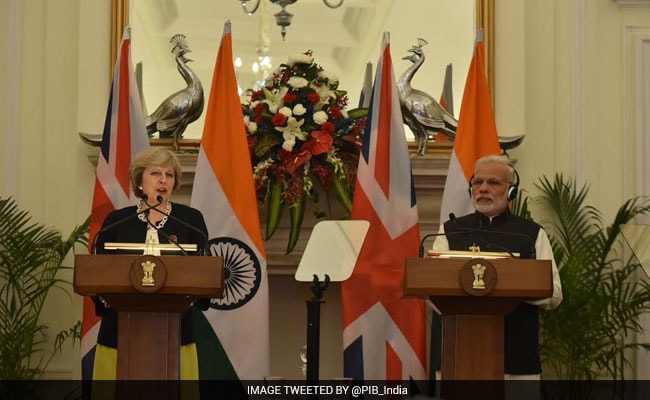 London:
Describing as "shambolic" British Prime Minister Theresa May's just-concluded visit to India, former Liberal Democrats leader Paddy Ashdown today criticised her hardline stance on immigration as "damaging" to UK's economy.
Ashdown spoke as he accompanied the party's Richmond Park and North Kingston by-election candidate Sarah Olney to a curry restaurant in the constituency.
The pair spoke with the owner and head chef of the Roz Ana restaurant in Kingston about its problems recruiting chefs from abroad and the impact of Brexit on rising food prices.
"May's dogmatic approach on immigration is damaging Britain's economy and letting down businesses, including by undermining trade talks during her shambolic trip to India this week," Ashdown said.
He said May's reluctance to liberalise the visa policy was "totally at odds" with the stand 'Leave' camp had taken during the referedum campaign to break out of the European Union.
"Leading Brexiteers like Priti Patel said a vote to 'Leave' would save British curry houses struggling with a shortage of skilled chefs; now as senior ministers at the heart of this government these 'Brexiteers' are failing the very businesses they promised to help.
"The Liberal Democrats will hold this Conservative Brexit government to account for the cynical attempts made to mislead voters during the referendum campaign."
May, during her three-day visit to India from November 6, had said her government will consider further improvements to its visa offer to India if New Delhi steps up efforts to take back Indians "with no right to remain" in UK.
Britain's 4-bn pound curry industry, which campaigned for the UK to leave EU, feels it has been betrayed by politicians over immigration, in the wake of the Brexit vote.
Curry house owners are worried about the post-referendum clampdown on immigration, as they are already struggling to hire chefs from abroad and are facing mass closures.
According to a recent survey cited by The Independent, the number of licensed curry restaurants has declined by 13 per cent in the last 18 months, with over 1,000 restaurants closing their doors for good.
"Small local businesses are struggling at the hands of this Conservative government's reckless and divisive approach to Brexit," Olney said.
"A vote for the Liberal Democrats will send a clear message to Theresa May that the people of Richmond Park and North Kingston want to stay in the Single Market and keep our country open, tolerant and united."