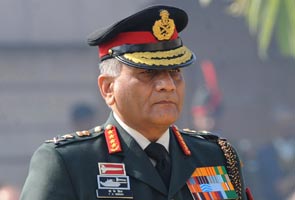 New Delhi:
The Central Bureau of Investigation (CBI) is expected to record soon, the statement of Army Chief General VK Singh, on his allegation that a retired officer, Former Lt Gen Tejinder Singh, tried to bribe him in 2010.
CBI sources have told NDTV that only if sufficient evidence is revealed will a First Information Report be filed in this matter. The loophole that could work against General Singh is that he made his allegation only this year. The CBI is expected to ask the Army Chief why he didn't bring this issue up in 2010.
CBI sources say they have given General Singh the benefit of choosing where he would like to record his statement - either his home or office.
General VK Singh has provided the CBI with written details of the 14-crore kickback that he claims he was offered two years ago, only months after he had taken over as Army Chief, to clear the purchase of what he called "sub-standard" trucks.
The CBI was assigned to the case after General Singh said in a newspaper interview last month that he had been offered a bribe.