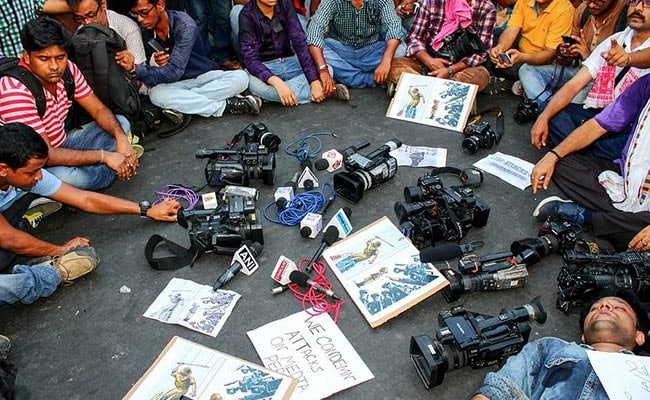 New Delhi:
Union Information and Broadcasting Minister Smriti Irani on Monday said the accreditation of a journalist could be permanently cancelled if the person is found generating or propagating fake news, as it came out with stringent measures to check the problem. The government said in a statement that it had amended accreditation guidelines for journalists after noting "increasing instances of fake news in various mediums including print and electronic media". The move has evoked strong reactions from top journalists, who raised questions about how the fake new will be defined. Responding to tweets, Ms Irani said fake news complaints would be examined by the Press Council of India (PCI) and the News Broadcasters Association (NBA).
Here are the top 5 reactions against the government's rules to check fake newsShekhar Gupta
"Make no mistake: this is a breathtaking assault on mainstream media. It's a moment like Rajiv Gandhi's anti-defamation bill. All media shd bury their differences and resist this."
Akhilesh Sharma
"Fake news is a serious threat for the credibility of the journalism. For example, on CBSE paper leaks, many fake govt notifications are being circulated on the whatsapp. There is an urgent need to find ways to fight it out."
Jyoti Malhotra
"
1984 comes to 2018, but question is if @smritiirani has read George Orwell : In name of fake news, Government frames rules to blacklist journalists"
Sadanand Dhume
"Alleged fake news busting site promoted by government ministers in India can't tell the difference between reporting and actual fake news."
Sagarika Ghose
"A fake news supporting government moves to "suspend" journalists for fake news. What a pathetic, bizarre joke !"