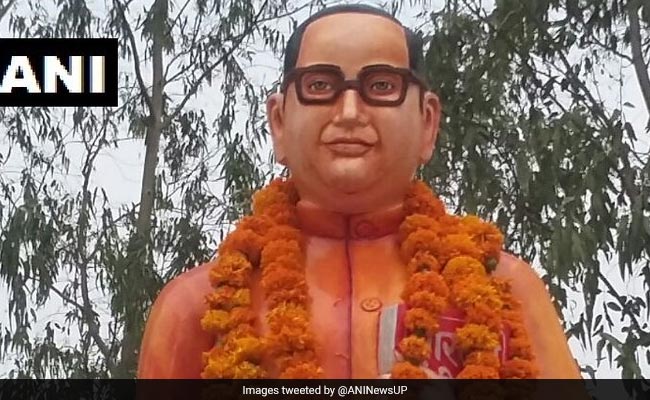 New Delhi:
On 62nd death anniversary of BR Ambedkar, also called Ambedkar Nirwan Diwas, leaders paid tributes to "Baba Saheb". Ambedkar, who worked on social discrimination against untouchables and also supported the rights of women and labourers, is revered as a Dalit icon in India. He was the force behind the Dalit Buddhist Movement in India. "I measure the progress of a community by the degree of progress which women have achieved," Dr Ambedkar had said, as quoted in The Ultimate Book of Quotations. In 1990, Ambedkar was posthumously conferred with Bharat Ratna, India's highest civilian award. He died on December 6, 1956. The day is observed as Mahaparinirvan Diwas.
Here are the tributes for the :
Prime Minister Narendra Modi and Congress President Rahul Gandhi paid heartfelt tributes to the Dalit icon.


India bows to Dr. Babasaheb Ambedkar on Mahaparinirvan Diwas. pic.twitter.com/XNqzXFbm9Y

- Narendra Modi (@narendramodi) December 6, 2018
"#BabasahebAmbedkarpic.twitter.com/tRErygs92d

- Rahul Gandhi (@RahulGandhi) December 6, 2018

Senior BJP leaders Arun Jaitley, Amit Shah also paid rich tributes to BR Ambedkar on Mahaparinirvan Diwas.


Tributes to #DrBRAmbedkar on his #MahaparinirvanDiwaspic.twitter.com/M9d7yoB457

- Arun Jaitley (@arunjaitley) December 6, 2018
Delhi Chief Minister Arvind Kejriwal and Bengal Chief Minister Mamata Banerjee also tweeted.
- Arvind Kejriwal (@ArvindKejriwal) December 6, 2018
"Respectful tribute to Dr Babasaheb Ambedkar on his death anniversary. His contribution in framing India's Constitution will forever be remembered by the generations to come," Ms Banerjee tweeted.
Senior Congress leader Randeep Singh Surjewala wrote, "Cultivation of mind should be the ultimate aim of human existence". My respectful homage to Babasaheb Dr BR Ambedkar on his 63rd Mahaparinirvan Divas today."