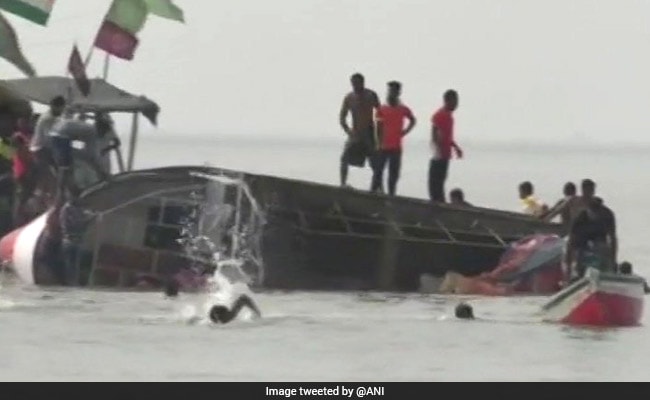 Highlights
The boat with 40 students aboard capsized off the coast in Dahanu
32 children have been rescued so far, search ops are on to find the rest
The incident took place around 11.30 this morning
Maharashtra:
At least three schoolchildren died in Maharashtra this morning after a boat carrying over 30 students capsized off the coast of Dahanu in Palghar district, police said. While five of them are still missing, according to news agency PTI, others have been rescued. The exact number of children on the boat is yet to be confirmed, but all 21 students who were admitted to Dahanu Rural Hospital have been declared safe, Palghar SP Manjunath Singe said. Search operations are on, he added.
President Ram Nath Kovind has offered his condolences to the families of those killed in the tragedy. "Anguished to hear of boat carrying schoolchildren capsizing in Dahanu, Maharashtra. State government has rescued most of the passengers and is making efforts to trace those still missing. My condolences to bereaved families," the President tweeted.
The incident took place around 11.30 this morning. Mr Singe said that the students of KL Ponda High School in Dahanu were on a picnic. According to eyewitnesses, the students weren't wearing any life jackets. The tragedy struck when some students reportedly crowded on one side of the boat to click selfies, resulting in the loss of balance as the vessel capsized.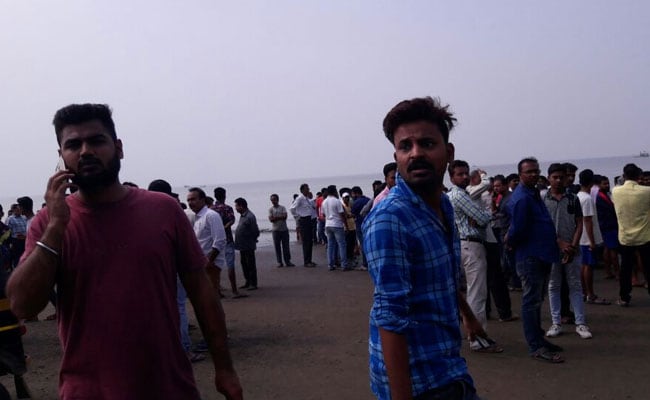 Distressed families crowded the Parnaka Beach, around 150 km from Mumbai, as rescue agencies searched for the missing children. The Coast Guard joined rescue operations and emergency response staff rushed to the spot.
The Coast Guard has diverted ships which were at sea and ships have sailed from Mumbai. Dornier aircraft and helicopters from Daman (near Dahanu) have also been launched, the Indian Coast guard said in a statement. The local fishing community also pitched in rescue ops.