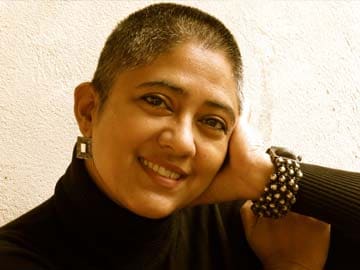 (
Venita Coelho is a writer of books, films and television who is based in Goa. Her book 'The Washer of the Dead' was long listed for the Frank O'Connor award. She is also an artist who works on canvas and glass
.)
This is a story about how strong women can and do get harassed. It is also a story about how hypocrisy, silence and the boys' club help the offender get away with it.
I was part of the Goa Writers Group. This was an online group of about 55 members, meant to support and encourage writers. We met once a month to discuss each other's work.
Over a period of two years, between 2010 and 2012, I noticed the Moderator repeatedly flaming a few women every time they posted something, no matter what it was.
He would use the guise of humor to ridicule them, pillory them, and belittle them. Privately, he sent them pornographic videos, sexually suggestive chats and abusive mails. In the public forum, he tore their work apart.
I was among them. I got a private mail from a woman in the group. The question she asked was "Have you ever being sexually harassed by the Moderator?' I replied with a "Yes." We contacted the others who were being flamed. It was a rather dramatic joining of the dots. They all had been harassed. They all had told him off. And then borne the brunt of his fury online.
We then got a mail from a fourth woman who was being harassed. Her story was quite horrific and she had emails, links, online chats to back it up. But she was terrified and refused to let us use her evidence, afraid the Moderator would really go after her.
While our harassment was nowhere in the same league as hers, we decided this had to be stopped. So, along with the other women, I wrote a mail to the group, detailing what had happened and asking them to do something about it.
When women complain about harassment, what do they really want? Mostly, they just want it to stop. We did not want to take it to the police. We did not want to make a huge issue. We just wanted it to stop.
When women complain about harassment what do they expect? They expect friends and colleagues to take the issue seriously. They expect to be believed. They expect action to be taken.
What instead erupted was a furore. We were accused of over-dramatizing what had happened. We had irate men taking us to task for attacking their friend. To their credit, there were men in the group who spoke up, supporting us, suggesting that this be investigated. But they were outnumbered by those who swung into damage control mode. The boys' club closed ranks to protect its own. The entire effort was to keep it internal. And to get rid of the evidence by suggesting that his posts be removed from the archives.
Sounds familiar? How about this - the moderator recused himself from the proceedings.
We were called in for a single meeting. A male member, now a patron of literary festivals, kept insisting that we give permission for our letter to be removed from the archives of the group. When we refused, a rather ingenious solution was found. The group was dissolved - the archives thereby being lost. A new one was started (with the same name) and invitations sent out to join it. Myself and the other complainants were clear we had had enough. We did not re-join.
And then came the revelation of the biggest hypocrisy of them all. Most of the men in the group knew what we did not. That another woman, not part of the group, had appealed to them two years before our complaint, detailing how the man in question had turned up at her house drunk, unzipped and flashed her. The patron, the friends on the group - all of these knew this. And they kept silent.
And here is where Jerry Pinto, a member of our group, comes into the story. Matching notes with the fifth woman to enter the story we discovered that the harasser was still personally defaming her whenever he could. She wrote to the man's friends, (Jerry among them) asking them to get this to stop. Their friend was a serial harasser and clear evidence pointed to him having been doing this across several years. Jerry Pinto replied saying that he refused to believe that women of the kind who had signed the letter could possibly have been co-opted into silence. He ended with'...(EM) Forster said that he would choose his friend over his nation. I choose my friend...'
Silence, hypocrisy and the closing of the ranks of the boys' club. It is a potent combination.
Jerry Pinto posted updates on Facebook in support of the young journalist allegedly raped by Tehelka founder Tarun Tejpal, but when it came to our complaint, he was convinced that strong women don't get harassed. His crime is hypocrisy.
A dangerous one in the digital age, when your truth is sitting in somebody's mailbox. Lest I be accused of the same, let me clarify that the only reason I am not naming the perpetrator is because we are in the process of taking legal advice and speaking to the police about our options. But hypocrisy is not a small crime. As long as there is a gap between public outrage and private actions, there can be no real hope for redressal. When men choose their friends blindly, when they become complicit with the harasser by their silence, when they refuse to believe that strong women can be harassed - that is when they fail all women.
I am heartened by the public outcry over the Tejpal episode. But I wonder if all those who are speaking up in public will really back that up with private action. When a woman turns to you for help - will you believe her, or will you choose your friend?
(NDTV contacted writer Jerry Pinto for his comments; he directed us to his response published in Mid-Day.
Read his response here
)


Disclaimer: The opinions expressed within this blog are the personal opinions of the author. NDTV is not responsible for the accuracy, completeness, suitability, or validity of any information on this blog. All information is provided on an as-is basis. The information, facts or opinions appearing on the blog do not reflect the views of NDTV and NDTV does not assume any responsibility or liability for the same.
Get the latest election news, live updates and election schedule for Lok Sabha Elections 2019 on ndtv.com/elections. Like us on Facebook or follow us on Twitter and Instagram for updates from each of the 543 parliamentary seats for the 2019 Indian general elections.