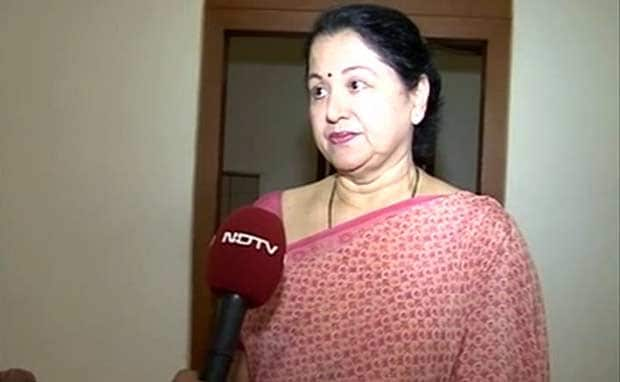 Mumbai:
The Timblo family, named by the government in Supreme Court in connection with untaxed or black money in foreign accounts, parked money illegally in two foreign currency accounts in Hong Kong before pumping it back into India, NDTV has learnt.
The family, which runs a Goa-based mining firm, had pleaded guilty before the central bank, the Reserve Bank of India, last year and was let off with a fine of Rs 3.37 crore, sources say.
An order by the Reserve Bank on August 16 last year says between May 2006 and March 2008, Timblo Private Limited had exported to China iron ore worth Rs 40.86 crore ordered by a Japanese buyer.
The goods, sent in five consignments, were undervalued by Rs 20.34 crore, the order says. This amount was stashed in an account at the Wing Hang Bank in Hong Kong. The account was opened on April 7, 2006, and maintained by Radha Timblo, the company's managing director.
On December 8, 2006, the account was shut and the money was transferred along with interest to Hong Kong's Bank of Communications branch. The second account was also closed on April 22, 2010, and a week later, Rs 21.61 crore was funneled into India through banking channels and deposited at the Federal Bank at Panaji, Goa.
The process was a violation of the Foreign Exchange Management Act that says offshore accounts cannot be opened without the permission of the Reserve Bank of India.
Facing a criminal investigation by the Enforcement Directorate, the Timblo company applied to have their violation compounded by the Reserve Bank of India, which means they decided to own up and pay a penalty.
Without going into these details, Radha Timblo had told NDTV on Tuesday that she had been named by the Centre in a case that had "already been settled and adjudicated."
Timblo is also under investigation for illegal mining. A panel that investigated mining firms had said in its report last year that for two financial years, Timblo had under-invoiced their exports by nearly Rs 72 crore.
"Timblo did plead guilty in one case but there are other matters which we have only begun investigating," a source in one of agencies investigating black money said. "That's what we are focusing on now."