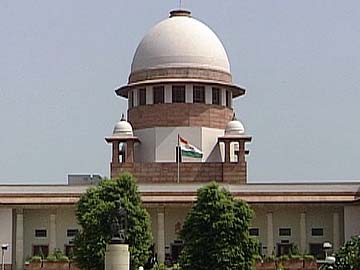 New Delhi:
The Supreme Court, which is monitoring the attempts to recover untaxed or black money stashed abroad, has ordered the government to share by Wednesday the names of all Indians with foreign bank accounts.
"Why are you providing a protective umbrella to foreign bank account holders?" asked the judges. "We can't leave the issue of bringing back black money to government. It will never happen during our time," they added, stating that they will rely more now on a special committee of retired judges and regulators appointed by the Supreme Court to map the recovery of black money.
Both the previous government headed by Dr Manmohan Singh and the new government have argued in court that tax treaties with other countries prohibit the disclosure of names till charges are framed.
Finance Minister Arun Jaitley said the government will respect the court order and it will be up to the judges to determine whether to publicly disclose the list that will be furnished by Wednesday. "There are 600 odd names in the list - we will give the list in a sealed cover and I'm sure the court will take appropriate steps to maintain their confidentiality," said Attorney General Mukul Rohatgi.
On Monday, the government named eight people in the top court who are being prosecuted for allegedly hiding undeclared cash in Swiss and other banks. Critics have accused the government of using tax treaties as a cop-out to shield rich and powerful citizens.
The government on Tuesday said once it has completed investigations against Indians who hold bank accounts in countries like Germany and Switzerland, it will provide all information to the Supreme Court. "You do not do anything. Just pass on the information of account holders to us and we will pass orders for a further probe," said the frustrated court.
The Supreme Court has been monitoring the investigations into black money since 2009, based on a petition filed by noted lawyer Ram Jethmalani.