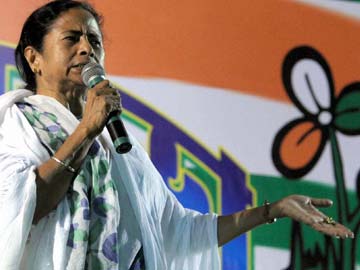 Kolkata:
Facing relentless attacks by the BJP over different issues including the Burdwan blast, West Bengal Chief Minister Mamata Banerjee today accused the saffron party of "arrogance and irresponsible conduct" which she termed as reminiscent of the Emergency period.
"Surprisingly, it is noticed that BJP through their different networks are continuously engaged in making irresponsible comments, unparliamentary utterances and persistent character assassinations, where even women are not spared," Ms Banerjee said in a Facebook post.
"Such arrogance and irresponsible conduct remind us of the Emergency days. I do not want to see deterioration and demolition of the beauty of democracy," she said, adding, "One first needs to behave and then guide others."
Banerjee's comments came in the wake of central and state BJP leaders' relentless attacks over the TMC government's handling of the Burdwan blast incident in which two suspected militants were killed.
The Centre on October 9 decided to hand over the blast probe to the National Investigation Agency or NIA, a decision which the state government said was taken suo motu.
The BJP, while demanding that the Centre hand over the case to the NIA, had alleged that the Trinamool Congress government was trying to hush up the matter. The party also accused the state government of "resisting" a NIA probe.
Commenting on Ms Banerjee's Facebook post, state BJP spokesman Ritesh Tiwari said the Chief Minister was leveling baseless allegations.
"The CM is making baseless allegations. We have never made any personal attacks and have only raised questions on the delay in a NIA probe in Burdwan blast case. She has to answer for this delay. Her diatribes are aimed at diverting people's attention from the main issue," said Mr Tiwari.