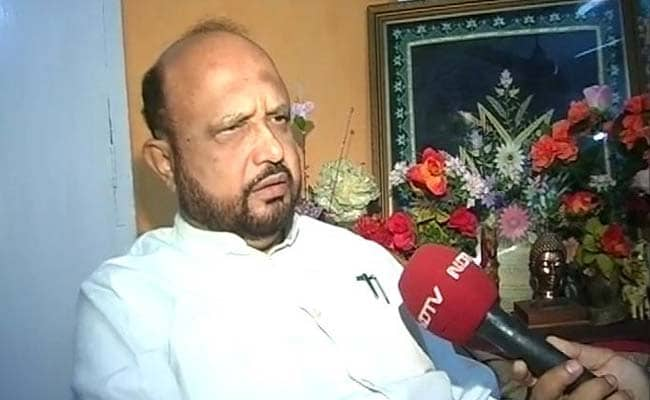 Guwahati/New Delhi:
The Bharatiya Janta Party today officially announced what has been known for a while now: Its tie up with former Chief Minister Prafulla Mahanta's Asom Gana Parishad ahead of the assembly elections in the state. The issue of illegal immigration from Bangadesh, leaders from both parties said, will be a key campaign issue for the upcoming polls
The AGP, once a major force in Assam politics, will contest 24 out of the 126 seats, a much smaller number than in the past.
"No problem. Anti-incumbency is very strong... we are sure we are forming the government. We will execute a common minimum program," said the AGP leader Atul Bora at a press conference at the BJP's national headquarters in the Delhi to announce the alliance. It was attended, among others, by union minister Ravi Shankar Prasad and his colleague and the BJP's chief ministerial candidate for the state Sarbanada Sonowal.
The fortunes of the BJP have rising in Assam. In the 2014 Lok Sabha Polls, the party won half of the 14 Lok Sabha seats in the state, its best ever performance.
In the Lok Sabha elections, the party made illegal infiltration from neighbouring Bangladesh a major campaign issue and promised to put an end to it. In the 2011 census, it was revelaed that the Muslim population in Assam grew over four per cent in one decade while the Hindu population came down. The BJP says this is because Chief minister Tarun Gogoi's government, which has ruled Assam since 2001, has allowed large scale immigration from neighbouring Bangladesh to augment its vote bank.
The AGP, whose roots like in a major agitation in the 1980s against illegal infiltration, and a party that governed Assam twice, is described by opponents like the Congress as a spent force in state politics. In the 2011 assembly elections, the party managed just 10 seats out of 126.
The tie-up with the AGP is not the only one that the BJP is banking on. The party has also allied with the Bodo People's Front, a former Congress ally that holds sway over seats in at least 4 Bodo tribe dominated districts in Assam. In the 2011 Assembly polls, the party won 12 seats.