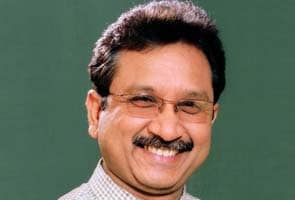 Bhopal:
Madhya Pradesh Tribal and Scheduled Caste Welfare Minister Kunwar Vijay Shah resigned late last night after his alleged sexist remarks.
Mr Shah met the state BJP president Narendra Singh Tomar at his house in Bhopal at around 1 am last night. After the meeting, both Mr Shah and Mr Singh went to Chief Minister Shivraj Singh Chouhan's house where the minister submitted his resignation.
Mr Chouhan today said he has accepted Mr Shah's resignation and has forwarded it to the Governor.
On Sunday, the Tribal Welfare Minister while addressing tribal girls, who were attending a summer camp in Jhabhua district, allegedly made some sexist comments against BJP leader Nirmala Bhuria and the Chief Minister's wife Sadhna Singh.
Mr Shah on Monday seemed in fire-fighting mode after his speech received sharp criticism from the Congress and also did not go down too well with his own party members. He personally invited journalists for a press conference in Indore to clarify what he had said in the speech.
This is not the first time that Mr Shah has been in a controversy. In 2010, he was highly criticised for organising belly dance show near a holy shrine in Malgaon. Few years ago, when he was the forest minister he allegedly had a grand birthday celebration on government expense.
After his resignation, he told NDTV," There is no point in a blame game. But whatever part of my speech was shown was manipulated. I am unhappy as my words have been misinterpreted. And as my CM and others are hurt because of me, so I have resigned. The CM never asked for my resignation."