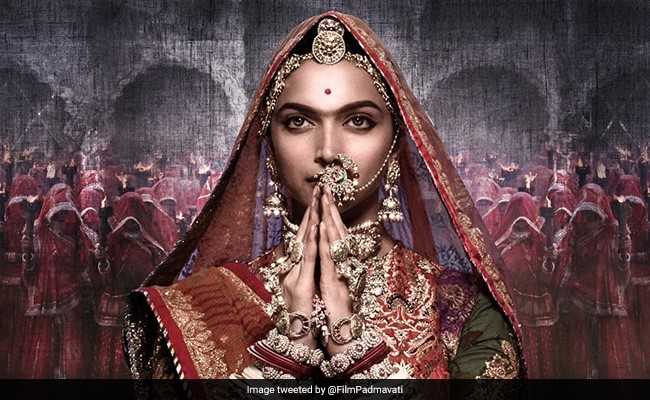 Mumbai:
The city BJP unit today sought Union Information and Broadcasting Minister Smriti Irani's intervention to stop the upcoming release of Bollywood film "Padmavati" claiming the movie is a "distortion of historical facts" and will hurt sentiments of Hindus if released.
The Sanjay Leela Bhansali film has kicked up a controversy as Rajput organisations in Rajasthan have accused the filmmaker of distorting history.
"Padmavati", starring Deepika Padukone, Shahid Kapoor and Ranveer Singh, is slated for release on December 1.
Mumbai BJP General Secretary Amarjeet Mishra today said he has written a letter to Irani seeking her intervention to "protect the self respect of crores of Hindus" and to stop the film's release.
"Today, I wrote a letter to Smriti Irani and demanded her ministry's immediate intervention. The way historical facts have been twisted and distorted in the movie and the legendary queen purportedly shown in bad light, it has hurt the religious sentiments of crores of Hindus in the country," Mr Mishra told PTI.
He said filmmakers like Bhansali are "misusing" the freedom of expression.
"Why Bhansali chose not to make a film on Mughal invaders who not only robbed our country but were also indulged in coercion?" he asked.
Earlier this month, Maharashtra Tourism Minister Jaykumar Rawal had sought a ban on the film for "distortion of facts".