Lucknow:
The Uttar Pradesh government will re-introduce in the state assembly today a new bill to smash organised crime in the state, after the bill could not be passed in the legislative council.
The Uttar Pradesh Control of Organised Crime Bill or UPCOCB was passed by the UP assembly on December 21, 2017. The UPCOCB was then sent to the legislative council, where the opposition is in a majority.
On March 13, the UPCOCB was struck down in the UP legislative council where the Bharatiya Janata Party has only 13 members in the 100-member council, whereas the BJP has the numbers in the state assembly to comfortably push back the opposition.
The anti-crime bill was returned to the assembly the very next day, news agency Press Trust of India reported.
In the UP legislative council, Akhilesh Yadav's Samajwadi Party has 61 members, Mayawati's Bahujan Samaj Party (BSP) has nine, Congress two, Rashtriya Lok Dal one and other parties 12. Two seats are vacant.
The UBCOCB is modelled on the lines of a similar law to control organised crime in Maharashtra, known as the Maharashtra Control of Organised Crime Act or MCOCA. The Maharashtra law is based on the premise that the accused is guilty until proven innocent, and it is extremely difficult to get bail.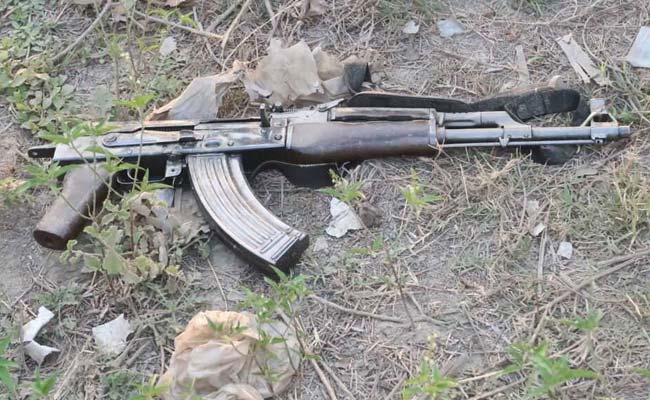 Uttar Pradesh under Chief Minister Yogi Adityanath of the BJP has seen several encounters of alleged criminals with police; many of them have been gunned down,
as recently as Sunday last
when two men were killed in an encounter blitz in western UP in a span of 24 hours. One of the men who was killed in Noida, 15 kilometres from Delhi, was carrying an AK-47 assault rifle, police said.
The saffron-robed chief minister has indicated that his government, which came to power after sweeping the state in the assembly election in early 2017, will not tolerate crime and will do everything in its power to make the state safe for citizens.
Right activists have, however, criticised the state government of rushing through with crime-fighting with such speed that it could short circuit the due process of law. There's also concern of collateral damage.
In January this year, an eight-year boy was killed after he was caught in crossfire between the police and alleged criminals near Mathura, about 450 km from the state capital Lucknow. The police team reportedly tried to negotiate with the alleged criminals but they started firing, which led to the encounter.
With inputs from PTI
Get Breaking news, live coverage, and Latest News from India and around the world on NDTV.com. Catch all the Live TV action on NDTV 24x7 and NDTV India. Like us on Facebook or follow us on Twitter and Instagram for latest news and live news updates.