Highlights
The police shot dead the two men in Noida and Saharanpur
Five others alleged to be involved in criminal cases were injured
Uttar Pradesh Police in February carried out 18 encounters in 48 hours
Lucknow:
Two men have been killed in an encounter blitz in
western Uttar Pradesh
in a span of 24 hours. The police shot dead the two men in Noida and Saharanpur. Five others who are alleged to be involved in several criminal cases in UP were injured during gunfights with the police.
In Noida, about 15 kilometres from Delhi, police said they shot dead Shravan Chaudhary, who was wanted in murder cases in Noida and Delhi, after a brief gunfight this morning. He carried a reward of Rs 50,000 for his arrest. An AK-47 assault rifle and a heavy-calibre single-barrelled gun was found with him, the police said.
"Our team had information about the criminal coming to this area... There was heavy firing when he saw us. He used an AK-47," Noida senior police officer Ajay Pal Sharma said.
In another police action in neighbouring Dadri, a man identified as Jitendar who was carrying Rs 25,000 on his head was arrested after a brief gunfight, police said. He was hit in the exchange of fire.
In Saharanpur, a man identified as Ahsan died of bullet injuries after a gunfight with police. The police said they got an emergency call at 12:10 am on Sunday informing that a man on a motorcycle had snatched someone's cash bag and accelerated away. The motorcyclist also shot at Nawab, who was carrying the cash bag.
The police then alerted all its checkpoints in Saharanpur. One of the checkpoints on Chilkana Road saw two men on a speeding motorcycle and challenged them. The two men fired at the police personnel and the police retaliated; Ahsan, who was wanted in robbery cases, was hit. Police said he died while he was being taken to hospital. They found a stolen motorcycle and a 9 millimetre handgun on him. Sub-inspector Sachin and the man whose cash bag was snatched are being treated for bullet wounds and are out of danger, police said.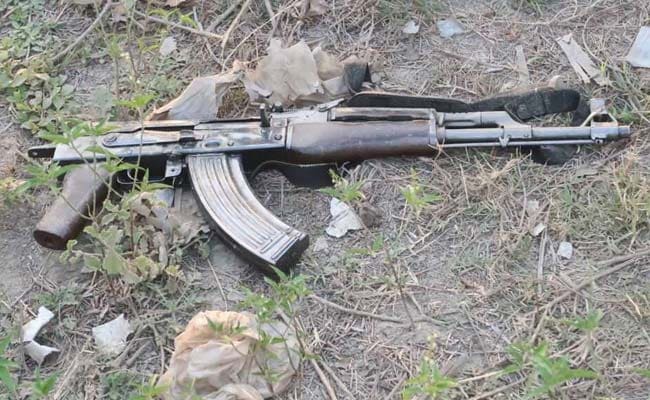 In Ghaziabad, police said they shot at a wanted man, Rahul, after a brief chase. A constable identified as Sachin was also injured in the encounter. A motorcycle, cartridges and a gun have been recovered from him. In another encounter in the same city, a man wanted in a murder case who was carrying Rs 25,000 on his head was shot at by police. The man identified as Sonu, who suffered bullet injuries, has been arrested. A senior police officer of Vijaynagar in Ghaziabad was also injured.
In Muzaffarnagar, two men -- Rahees and Javed -- on a motorcycle who allegedly fired at a police checkpoint when they were asked to stop, were shot at by police in retaliation. A sub-inspector identified as Shoveer Nagar was also hit in the gunfight. All of them are in hospital. Police said Rahees has 10 criminal cases against him and Javed was wanted in six cases, including murder. A motorcycle, two handguns and some bullets were found on them.
The Uttar Pradesh Police in February carried out
at least 18 encounters
in a span of 48 hours, arresting 25 people on its wanted-list and killing one criminal with a Rs 25,000 reward on his head in Muzaffarnagar.
In January this year, an eight-year boy was killed after he was caught in crossfire between the police and alleged criminals near Mathura, about 450 km from the state capital Lucknow. The police team reportedly tried to negotiate with the alleged criminals but they started firing, which led to the encounter.