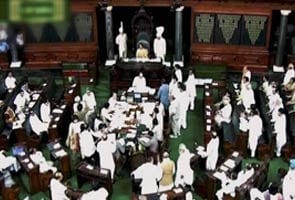 New Delhi:
The street vendors bill, passed by the Lok Sabha on Friday, is being seen as a progressive legislation for vendors that would save them from alleged harassment by police and civic agency staff.
"The vendors bill has an overriding effect on all laws and acts of police and municipal corporations who used to harass them citing several of their Acts," Ranjit Abhigyan, programme manager, National Association of Street Vendors of India, told IANS.
The Street Vendors (Protection of Livelihood and Regulation of Street Vending) Bill, 2012 has a mandatory provision to form town vending committees with 40 per cent representation from vendors organisations.
"The bill is going to protect the livelihood of the 10 million urban street vendors and provide them a platform to make themselves heard," said Abhigyan.
The bill also suggests a grievance redressal mechanism.
"Once enacted, the legislation would go a long way in changing the face of Indian cities and towns. As the cities are changing rapidly and several opportunities will come up, the street vendors would also be able to avail of these opportunities," said Abhigyan.
There are about 715 street vendors organisations across the country. Delhi alone has some 350,000 vendors eligible for getting vending certificates.