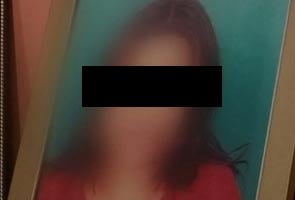 Ahmedabad:
The Gujarat High Court on Wednesday upheld the conviction of five people accused of gang-raping Bijal Joshi in Ahmedabad eight years ago, bringing a sense of relief to a country which is witnessing widespread anger and protests over the brutal gang-rape of 23-year-old medical student in Delhi.
The decision is a personal vindication for Bijal's elder sister Vaishali Joshi who has fought a lonely, legal battle to get justice for her sister.
"They made all the attempts to destroy evidences. Life was hell for us but we kept the fight on. I don't want this to happen to anyone, we have to ensure fight to finish," said Vaishali.
Twenty four-year-old Bijal was invited for a New Year's Eve party at city hotel in 2004 when the main accused, Sajjal Jain - the son of an influential Delhi-based businessman - along with his four friends, joined in. After spiking her drinks, the accused raped her.
In 2008, a Sessions court sentenced the five accused to life imprisonment, but they later challenged the verdict in the High Court. The High Court turned down their plea.
Not many rape survivors or their families have been as lucky. An RTI query has thrown up some shocking statistics for Gujarat. The petition was filed by noted dancer and artist Mallika Sarabhai.
From 2001 to 2009, 3,000 rape cases were reported in the state but a mere 10 per cent of them have seen convictions. Almost 50 per cent still await trial. And in 80 per cent of the cases, the victims have been in the age group of 8 to 18 years.
"Most of the cases we have seen victims are just under 18, some are eight and 12 years. In a mere two per cent cases, life sentences have been awarded. And in just one case - the Chandani rape case in Junagadh - hanging was awarded. Rest all cases are pending," said RTI activist Bharatsinh Jhala.
The Joshi family say the only hopes are thorough probes and families determined to fight for justice.