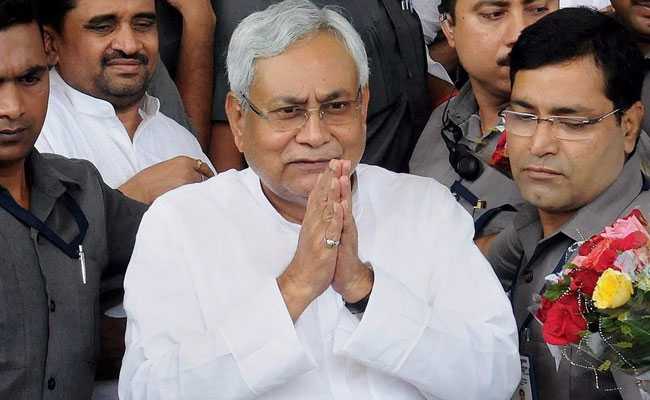 Patna:
A first time offender under Bihar's anti-liquor law will be able to walk free after paying a fine instead of undergoing a five-year jail term, the state's top law officer said today, a day after the Nitish Kumar government approved amendments to dilute its provisions.
Such an offender will have to pay a fine of Rs 50,000, state Advocate General Lalit Kishore said, giving details about the proposed measures.
The government will table the amendments to the stringent Bihar Prohibition and Excise Act, 2016 in the state legislature during the Monsoon Session scheduled later this month.
The nod to the proposed amendments was given at a meeting of the state Cabinet chaired by Chief Minister Nitish Kumar late last evening.
For failure to pay the fine, the offender, convicted for consuming liquor, will have to undergo three months jail term but for a second offence the prison term will be five years under the proposed measures, Mr Kishore said.
The punishment for trade/manufacture of liquor has been reduced to a five-year sentence for the first offence while it will be 10 years if repeated, he said.
Earlier, both the owner and the occupant of a property or vehicle, from where liquor was seized, were liable to be punished but the amendments proposed shift the onus primarily on the occupant, the lawyer said.
The proposed measures also do away with collective penalty on a group of people or residents of a particular village if they are found to be repeat offenders, he said.
The chief minister had recently said that there have been complaints of misuse of the provisions of the law and promised to bring in changes.
RJD spokesman and MLA Shakti Singh Yadav told PTI, "The proposed amendments are a face-saving exercise by Nitish Kumar who is facing flak for the faulty implementation of the prohibition law."
He claimed that more than one lakh people, mostly poor Dalits, have been arrested under the statute in the last couple of years, while illicit liquor trade flourished with the connivance of the police and the administration.
Former chief minister and Hindustani Awam Morcha leader Jitan Ram Manjhi, who was opposed to prohibition, said, "The proposed penalty of Rs 50,000 on first-time offenders would only fleece the poor. We reiterate the demand that the government scrap the draconian law."