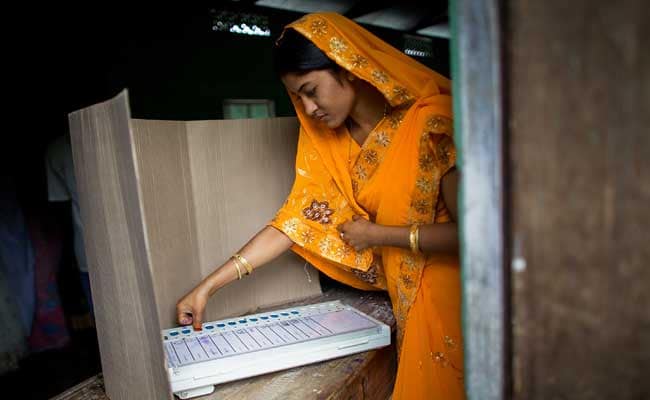 Kolkata:
Election Commission has multiple layers of security in place to avoid any untoward incident during polling in Maoist-affected tribal Jangalmahal area on Monday with a tight aerial surveillance by choppers and deployment of several companies of central armed police forces.
"There will be multiple layers of security comprising both central and state police forces. In Left wing extremism affected areas there will be a minimum of one section of force present in every polling station location while in other areas there will be at least half section force present," an Election Commission official said.
One section of force has around ten security personnel. There will be a minimum of three security layers including sector forces and a quick response team, he said.
Central forces will be present in every polling booth and depending on the requirement the deployment of forces can increase, he said.
For aerial surveillance, two choppers will conduct regular sorties and inform forces on the ground if they notice any undesirable activity.
To respond quickly to any medical emergency, an air ambulance will be kept on standby, he said adding anti-mine devices will be used according to the need in Maoist-affected areas.
The Election Commission officials said since the announcement of elections a month ago 3,112 non-bailable warrants have been executed in the constituencies and about 9,000 people have deposited their licensed arms with the authorities.
On Monday 18 constituencies of Maoist affected areas in West Midnapore, Purulia and Bankura known as Jangalmahal will go to the hustings.
To monitor the polling process 14 general observers, 676 micro observers armed with 202 digital cameras, 642 video cameras and 210 CCTVs are being deployed.
Besides this, live webcasting will be done from 153 polling stations.
Special attention is being given to 1,962 polling stations which have been defined as "critical" by the poll watchdog, the officers added.