New Delhi:
Saraswati, the Hindu goddess of knowledge, wisdom, art and music, is worshipped on the auspicious day of Saraswati Puja, celebrated on Basant Panchami, a festival that marks beginning of the spring season. The day holds special significance for students as they pray to the goddess for helping them concentrate better in their studies and get better power of judgement and clarity of thought. The word Saraswati is a Sanskrit word that means "one who leads to essence of self-knowledge". At several places in India, the schools begin their session on Saraswati Puja day.

On Saraswati Puja day, you can send thoughtful messages and greetings to your loved ones. We have compiled some wishes, messages, quotes, mantras along with Goddess Saraswati photos that you can share with your friends and family members.
Basant Panchami 2018: Wishes, Messages, Photos You Can Send On Saraswati Puja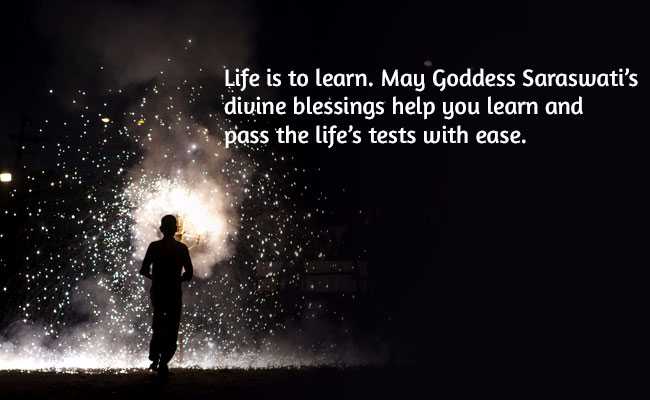 Life is to learn. May Goddess Saraswati's divine blessings help you learn and pass the life's tests with ease.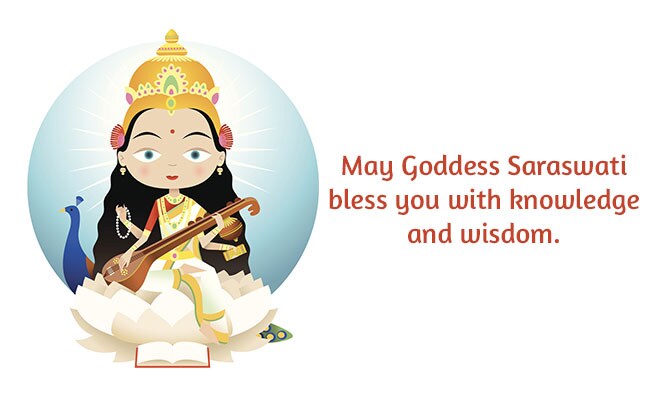 May Goddess Saraswati bless you with knowledge and wisdom.
May the divine grace of Goddess Saraswati be with you.
May the power of knowledge light up your life and Godess Saraswati's blessings shine on you.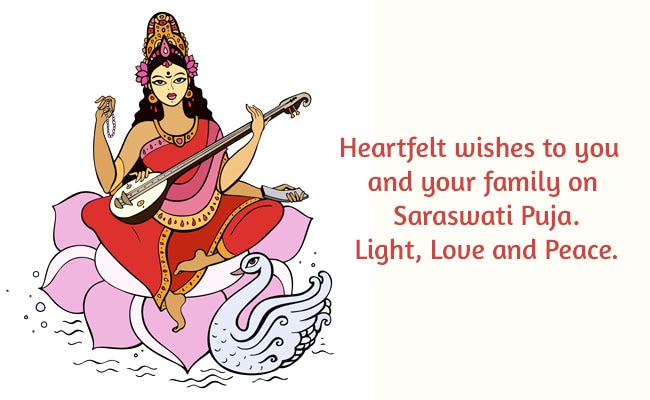 Heartfelt wishes to you and your family on Saraswati Puja. Light, Love and Peace.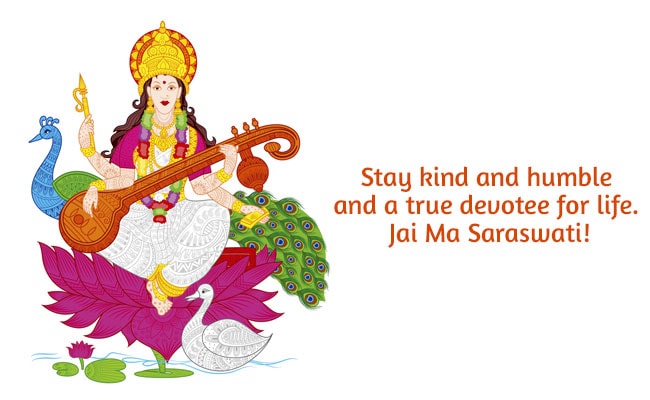 Stay kind and humble and a true devotee for life. Jai Ma Saraswati!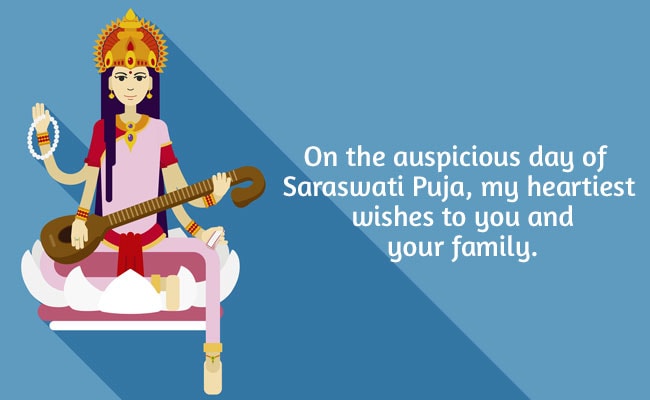 On the auspicious day of Saraswati Puja, my heartiest wishes to you and your family.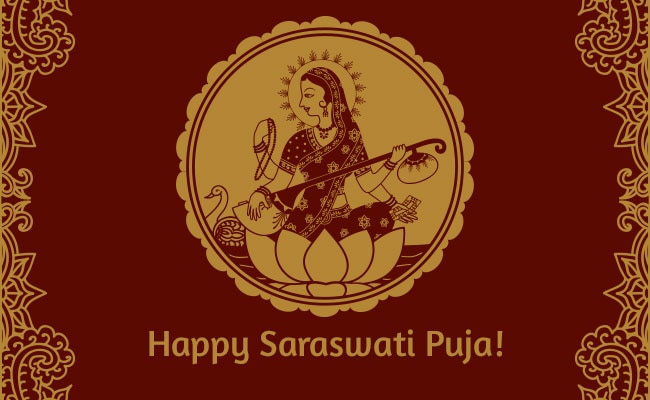 Happy Saraswati Puja!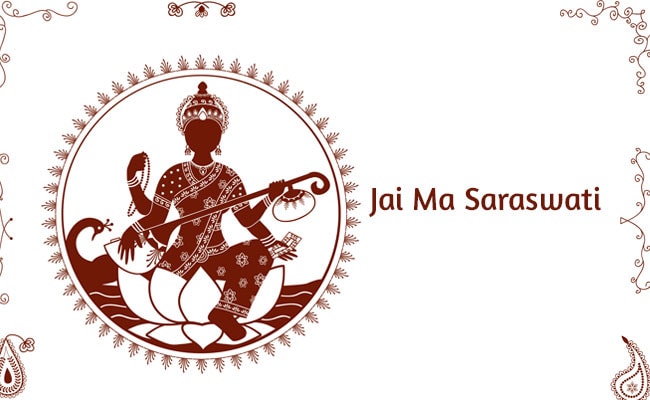 Jai Ma Saraswati
Saraswati Namastubhyam

Varade Kaama Roopini

Vidhyarambam Karishyami

Siddhir Bavatu Me Sadha
Get Breaking news, live coverage, and Latest News from India and around the world on NDTV.com. Catch all the Live TV action on NDTV 24x7 and NDTV India. Like us on Facebook or follow us on Twitter and Instagram for latest news and live news updates.