Shimla:
Jay, an environmentalist, came to the Himachal Pradesh's capital Shimla for work and to get away from the sweltering Delhi summer but what he found was a far cry from the famed hill station solitude.
"There is a lot of traffic. Also road-widening is happening from Chandigarh to Shimla and a lot of traffic even in the city. It took us one hour to come to this part of the city where our hotel is booked," he said.
In a city with population 12.5 lakh, 18 lakh people have come to Shimla this year alone at around 10,000 per day.
This has resulted in all major parts of the town becoming increasingly crowded. Bus tickets and hotel rooms are difficult to find, public places and markets are teeming with people all day.
The government is trying its best to control the influx. "Close to 2,500 cars come to Shimla every day. We have opened restricted areas for tourists to park their cars which are usually shut," senior police officer DW Negi told NDTV.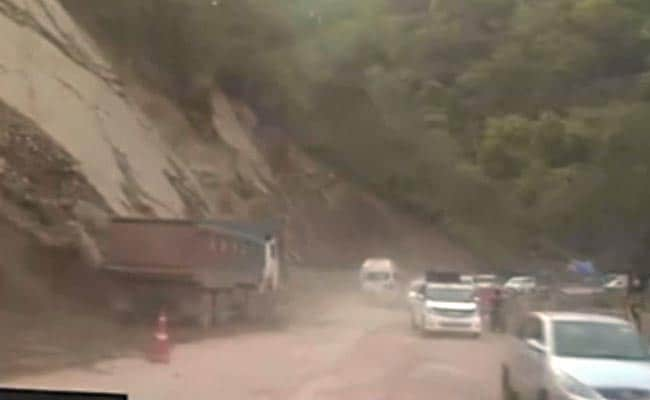 For locals, besides the blocked roads, there are other concerns as well. Among them is excessive construction.
"I have been in Shimla since 1947. There has been a sea change. Government and the builders have a nexus here as far as construction is concerned," Mr Vijay Singh,, the owner of a hotel, said.
To this the government says there are many green zones where construction is not allowed and permissions are given with a lot of thought.
For a state where tourism is the third highest share of income, amount to about 7 per cent of the state's GDP or Gross Domestic Product, managing the flow of tourists while maintaining the ecological balance presents a difficult challenge for the state.